Digital got you dazed?
Type it below, and we'll show you what we've written about it!
Off-Page SEO Checklist: Analyzing SEO to Boost Website Credibility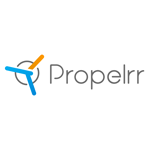 Propelrr

29 Nov 2022

9

min

read
Are you sure you're hitting all the marks on this off-page SEO checklist?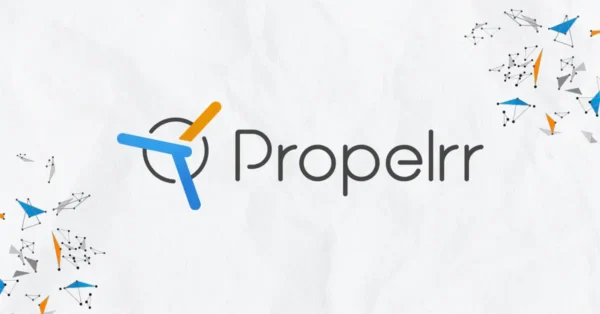 That there are billions of web pages on the Internet makes it perfectly hard to stand out, even in your own brand's niche. Those who do stand out are able to because of their impeccable marketing efforts, one of the most vital of which is search engine optimization or SEO.
Commonly associated with content optimization, SEO is actually a vast tool any marketer can use to outpace the competition.
Analyzing your SEO performance can be a huge benefit to your website. Not only can it help you identify any areas that need improvement, but it can also give you insight into how users are interacting with your site. With this information, you can make changes and adjustments to ensure that your website is as reliable and user-friendly as possible.
Using off-page SEO techniques can also help to establish credibility for your website, as users are more likely to trust a site that is optimized properly. With the right strategies and analysis, you can create an effective website that will be reliable and trustworthy.
Determining the effectiveness of your SEO efforts can be tricky, considering the changing dynamics of search engine algorithms. Though it's important to keep track of the results you're seeing, analyzing your off-page SEO performance can be the key to finding out how well your SEO strategies are working.
Whether you're doing it on your own or with the help of an SEO service company, one of the most effective methods you can do to achieve success is through off-page SEO practices like link-building, social media, forums, and any channel outside of your website.
What is off-page SEO?
Off-page SEO refers to all SEO activities and efforts done away from your website or domain to raise authority and ranking on search engines.
As SEO is made up of four pillars, off-page SEO is the complete and total opposite of on-page SEO wherein you're focused on optimizing every little detail of your own website within your domain.
Note: If this is getting a little gibberish, we suggest reading up on a guide to understanding SEO for more context.
Why is off-page SEO important?
Now, it is equally important to consider Off-page SEO if you want your optimization efforts to succeed. Here's why:
Off-page SEO boosts your authority. Getting backlinks from reliable websites is like being referred by a professional. Visitors directed from other sites are called referral traffic which is very crucial in terms of SERP rankings.Authoritative sites are likely to be visited more frequently because their content is trustworthy and valuable. Following that logic, appearing on those websites can directly add to your authority.Search engine crawlers look at it that way. If a lot of sites link to a particular page, crawlers will think that the page's content is reliable and therefore rank it higher in SERPs.
Off-page SEO provides you with another window for exposure. Having great site content isn't going to cut it. You need to drive readers to your website for your content to matter. Off-page SEO efforts provide you with countless windows for exposure, especially to consumers that haven't stumbled across your brand yet.From writing a guest blog to investing in influencer marketing, there are many ways you can be visible to your audience. Once you've got their attention outside your site, you can easily direct them to your content.
Off-page SEO connects you to a wider audience. One way you can make your audience want to hear what you have to say – in this case, to visit your website and read your content – is to connect with them beyond just social or paid advertising.Commenting on forums, responding to queries, and providing a human face to your brand are just a few of the ways off-page SEO builds your brand's reputation to your audience.
How do you do off-page SEO?
A prime example of off-page SEO is external link-building, wherein you increase your chances of ranking higher on SERPs by asking authoritative sites to link to your site. Guest blogging is also a part of off-page SEO wherein you produce content for other websites and insert a link to your own pages in the article.
Social media marketing and influencer marketing efforts can also be considered off-page SEO, particularly choosing to improve brand awareness through engaging your audience on social media and directing them to your website.
But how do you know whether you're on the right track? To make things easy, here's an off-page SEO checklist you can use:
Take stock of your backlink profile.
Track unlinked mentions.
Conduct a competitor analysis.
Replace broken links.
Fix your 404 errors.
Determine reliable sites in your niche.
Strategize guest posting or outreach efforts.
Create shareable content.
Check out your reputation on review sites.
Participate in off-site discussions.
Consider the importance of anchor text.
Repurpose and promote your content on other platforms.
Now that we've glossed over the basics of off-page SEO, let's now dive into the main event. Here's your complete off-page SEO checklist to help you dominate SERP rankings:
1. Take stock of your backlink profile.
Evaluating your link profile can show you which domains link the most to your site and what anchor texts they use. This can also tell you which backlinks attract the most traffic. You can use tools, like Ahrefs, Moz, and Screaming Frog to get this done quickly.
Once you have your backlink profile, conduct a link profile analysis and see if you have any bad links we can throw out or spot any potential gaps to strengthen your profile.
2. Track unlinked mentions.
No one likes wasted potential. Unlinked mentions are instances wherein your brand or product is cited in an article but doesn't link to your site. You can take advantage of these unlinked mentions by scouring the Internet for them. Then ask the Web managers to link to particular pages on your website.
You can use the tool Content Explorer to help you find articles that mention your brand. You can even filter the results by only showing sites that have a high Domain Authority to make sure you'll get backlinks from reliable sites.
3. Conduct a competitor analysis.
Conducting a competitor backlink analysis is a crucial step in any SEO checklist. Take a look at your competition's backlinks to find out what types of domains link to them and how much traffic they're getting from backlinks.
You can also check out your competition's other off-page SEO efforts such as social media marketing or forum participation to find out if there are platforms you haven't explored yet for your brand.
4. Replace broken links.
A thorough competitor analysis can lead you to golden opportunities such as claiming their broken links. By doing a backlink profile check on your competition, you may come across instances wherein their backlinks direct to 404 errors on their page.
You can maximize that error by offering to the Web manager to replace your competition's broken link with a link of your own. Easy win for off-page.
5. Fix your 404 errors.
Speaking of broken links, don't think for a second that your competition's going to let your own 404 error pages slide. They'll work to claim those precious backlinks if you don't fix your broken pages – not to mention bad internal pages can drag your SERP ranking down.
Monitor your website for possible errors brought upon by domain changes or site updates. These can cause some or most pages to malfunction; so watch out.
6. Determine the reliable sites in your niche.
When looking for a site to ask for backlinks from or provide guest blogs, you should first check which domains dominate your industry. This may include government (.gov) or educational sites (.edu) as both provide high authority and quality traffic to your website.
Links from sites relevant or adjacent to your website are also better than links from pages that are outside the context of your brand. This is especially important when you consider who could be seeing and clicking on your backlink from other websites. In the first place, you'll want readers who are generally interested in your content to see links directed to your site.
7. Strategize your guest posting or outreach efforts.
Before you submit your content as outreach material for other sites, be sure you're investing in the right domain. Thoroughly research the site you're guest blogging for. Check out the type of audience they cater to and what types of content they produce.
You don't want to submit a guest post just for the exposure, make sure you're targeting a specific audience that's more likely to visit your site and purchase from your brand.
8. Create shareable content.
One way to get domains to link to your site is to create original and relevant content that web managers and readers, alike, would want to share. This may be in the form of industry research or infographics that other websites can feature as guest posts.
When you produce industry-specific content that offers new information about your niche or audience, Web managers will surely want it on their sites. Not only does this type of content interest consumers, but original content can also boost your site's ranking in SERPs. Duplicate content or articles that look similar to each other are penalized by search engines.
9. Check out your reputation on review sites.
Looking at how you fare in third-party review sites can give you a general idea of your consumers' perception of you. When consumers leave a review about your brand, it signals to search engines that you're a legitimate product provider.
Another thing about reviews is that whether it's a bad or good, consumers watch whether you respond to them. If you do, it builds trust between consumers and brands which affects your chances of ranking higher.
10. Participate in off-site conversations.
Off-page SEO is all about getting people to notice you outside your website. One way you can do this is to participate in offsite forums that are relevant to your audience or brand.
A few examples of this are participating in X (formerly Twitter) trends or threads, posting questions on forums, and answering questions regarding your product on discussion threads.
In those cases, you can converse with your consumers and offer them a solution by directing them to a page on your website. The more people that visit your site, the more your website is seen as authoritative and reliable.
11. Consider the importance of anchor text.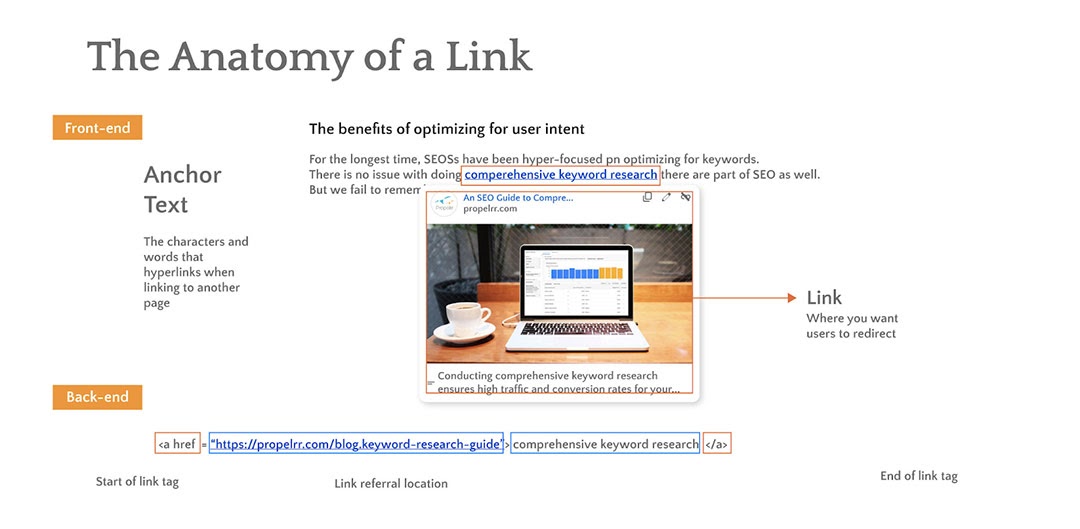 When adding backlinks to your outreach post and building links internal to your site, make sure that the anchor text you use is relevant to the page you're linking to. Anchor text is the highlighted text signifying a hyperlink to another page.
This text reflects what the destination is about. Both readers and crawlers consider the relevance of your anchor text before following the link. Relevant anchor texts add to your chances of ranking higher in SERPs.
12. Repurpose and promote your content on other platforms.
To boost your offsite efforts, you must be ready to repurpose your content for all the other platforms you're using. This means making your on-site content digestible and shareable on other platforms.
For example, turn your on-page article into an infographic that's easily read on social media or maybe create a video for your YouTube channel.
Don't forget to link to your website to ensure that it benefits the users that stumble across your content. Make your repurposed content call your readers into action—which in this case is to visit your site or purchase from your brand.
Don't underestimate the power of off-page SEO.
Digital marketing is an ever-evolving field. Even seasoned marketers are kept on their toes by the many advances and innovations that it offers, as time passes by. It's better to maximize the power of all fronts to achieve the most benefits.
This is especially true for SEO. If you only focus on one aspect of it, you'll undoubtedly miss out on the advantages it can offer. On-page and offsite SEO should be given the same amount of focus for your whole SEO strategy to triumph.
Key takeaways
The seamless coordination of on-page and off-page SEO is sure to elevate your ranking in SERPs which, in turn, can boost brand awareness and sales, in the long run.
Maximizing the power of both onsite and offsite efforts can help you dominate search engine rankings.
Off-page is a vast field but ticking off the basics like link-building can get you started on the right path.
Take advantage of social media and other engagement platforms, these will help your brand be active and create valuable awareness.
Need help with your offsite efforts? Drop us a line in the comments or message us on Facebook, X, or LinkedIn.
For more tips on how to boost domain authority using various SEO techniques, make sure to subscribe to the Propelrr newsletter and get instant access.
Subscribe Now
Choose topics you want to get regular updates on: