Digital got you dazed?
Type it below, and we'll show you what we've written about it!
Tips to Guarantee Your Guest Post Topic Pitch Gets Approved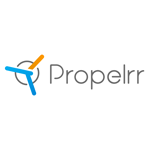 Propelrr

29 Nov 2022

6

min

read
Here's the secret to getting your topic pitches for guests posts approved more often.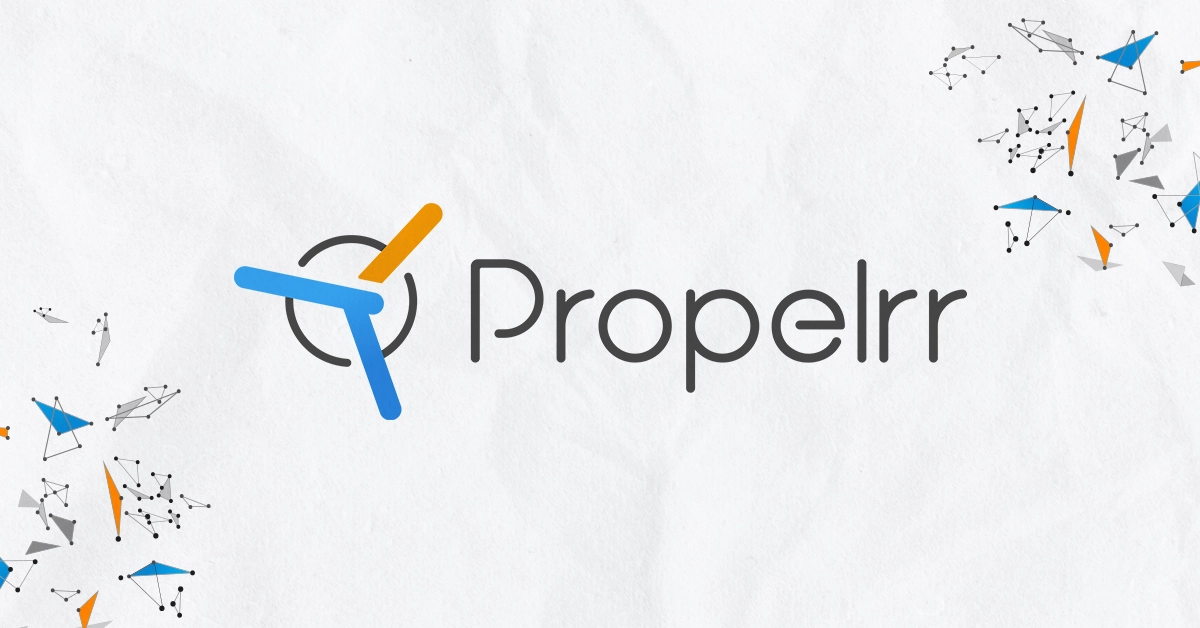 Guest blogging is one of the most effective ways for boosting search ranking and establishing thought leadership. But that's only if you can actually get editors to publish them.
If you've done enough pitches, you know that the most difficult part of guest posting or contributorship is actually getting your topics approved. Oftentimes, it happens even when you thought you had a good and appealing topic prepared for a specific publication.
This makes the process of pitching topic ideas to editors daunting and, sometimes, disheartening and frustrating, especially if you're just sincerely trying to get a good topic talked about.
But don't fret. With a little preparation based on these tips, you'll be able to craft pitches that are sure to get approved.
Tips for impressing editors with your topic pitches for guest blogs
Editors aren't looking for much from a story. All they really expect from you is that it's:
relevant to the publication's audience;
expertly written, and;
offers a unique take on mainstream topics.
If your idea meets all of those criteria, then all there's left to do is to communicate that to your target publications. Here's how you do it:
1. Do your research.
Before pitching an idea, make sure you know what the publication is looking for. Read through past issues or browse the website's archives to get a sense of the type of content they publish.
You'll also want to familiarize yourself with the publication's editing and submission guidelines. Doing your homework will allow you to tailor your topic pitches for guest posts accordingly.
When pitching an idea to an editor, it's important to personalize the pitch as much as possible. You should familiarize yourself with the individual editor's tastes and preferences.
Many publications list the names and contact information of their editors on their website. You can also find this information in the masthead or staff listings. Once you have this information, do a little digging and find out what the editor likes to publish.
You can also find out what topics an editor is interested in by reading their articles or following them on social media. Once you have a good understanding of what the editor is looking for, you can craft topic pitches for guest posts that are specifically tailored to their interests.
2. Think outside the box.
When it comes to topic pitches for guest posts, it's important to think outside the box. Don't just pitch ideas that you know well – be creative and come up with some fresh ideas that haven't been done before.
One way to come up with fresh topic ideas is to brainstorm a list of possible story angles. Start by thinking about the types of stories that interest you, and then brainstorm a few ideas for each one.
READ ALSO: 6-Step Guide on Content Auditing for Data-backed Topics
If you're stuck for ideas, there are plenty of online resources that can help. The Huffington Post has a great section on their website called "The Blog" where they feature new and upcoming bloggers. They also have a section called "Contributor Voices" where writers can share their stories and advice.
3. Keep it brief.
When pitching an idea, keep your email should be concise and straight to the point. Be sure to include a brief summary of the topic, why you think it would make a good article, and any additional information the editor may need.
To ensure your emails are read and responded to in a timely manner, be sure to keep them brief and to the point. When composing an email, use short, concise sentences and avoid rambling on about irrelevant topics.
4. Follow submission guidelines.
Every publication has different submission guidelines, so be sure to read them carefully before sending your pitch.
When pitching an idea to an editor, it's important to follow the publication's submission guidelines. Submission guidelines can vary from publication to publication, but most will include information on the topic pitch, length of articles, and how to submit your work.
Following the submission guidelines is important for a few reasons:
It shows that you're serious about wanting to write for the publication and that you've taken the time to read and understand their guidelines.
Following the submission guidelines ensures that your article will be considered by the editors. If you submit an article that doesn't follow the guidelines, there's a good chance that it won't be accepted.
It's easier for the editors to process your article. This means that they're more likely to publish it if it meets all of the requirements.
Read those submission guidelines and fix your pitches, accordingly.
5. Make sure your topic is relevant to the publication's audience.
When pitching topic ideas to an editor, it's important to make sure that they are relevant to the publication's audience. Pitching irrelevant topics can be a waste of time for both you and the editor, and it can also damage your relationship with the publication.
If you pitch an idea that isn't relevant to the publication's audience, there's a good chance that the editor will reject it. This is because they want to publish content that their readers will be interested in, and irrelevant topics won't appeal to them.
6. Make sure your pitch is well-written and error-free.
If your topic pitches are filled with mistakes, there's a good chance that they'll be rejected by editors. This is because poor writing reflects poorly on you as a writer, and it also makes it difficult for editors to understand what you're trying to say.
To improve your chances of having your pitches accepted, be sure to proofread them carefully and fix any errors. You can also ask a friend or colleague to review them for you.
Remember, good writing = good impression.
No one is perfect, and that includes writers. Even the best of us make mistakes from time to time, which is why it's important to have a good proofreading tool on hand.
There are a number of different proofreading tools available online, and each one has its own set of features. Here are a few of our favorites:
Grammarly. A proofreading tool that detects a wide range of grammatical errors.
Hemingway Editor. Catches complex errors in writing and helps your write in a clear manner.
WordPerfect. Offers a wide range of features, including grammar checking, style checking, and plagiarism checking.
When choosing a proofreading tool, be sure to consider your needs and preferences. Do you need a tool that can detect complex errors? Or do you need something that's easy to use and doesn't require you to install any software?
Once you've chosen a proofreading tool, be sure to familiarize yourself with its features. This will make it easier for you to catch mistakes in your writing.
7. Provide links to examples of your previous work.
If you want an editor to consider your article, you need to send them links to your previous work. This is because editors want to see examples of your writing, and they also want to make sure that you're a competent writer.
When you send an editor links to your previous work, you're not only showing them that you're a competent writer, but you're also proving that you're capable of writing for their publication. This increases your chances of having your pitches accepted, and it also shows the editor that you're serious about working with them.
Best practices for emailing editors
When you're pitching topic ideas to editors, it's important to send them in the form of a well-written email. Here are a few tips on how to compose an effective pitch email. Here's a template to help you get started:
Hi [editor name],
I'm interested in writing a guest post for your website on the topic of [ topic ]. I think it would make a great article, and I'm confident that I can produce high-quality content that your readers will enjoy.
I've attached a brief summary of the topic, along with some links to my previous work for you to review.
If you're interested in my proposal, please let me know and I'll be happy to provide additional information.
Thank you for your time,
[Your name]
How to follow up with editors
Editors, especially those from prolific publications, are busy. Hence, you will need to follow up with them a couple of times.
Here are some general best practices for doing your "gentle follow up" with editors:
Wait at least one week before following up. It may take a while for the editor to review your proposal, so give them enough time to do so.
Follow up via email. Don't call or text the editor – they may not be able to respond right away, and it could be disruptive.
Be concise and polite when following up. Keep your email brief and polite, and avoid asking too many questions or making demands.
Thank the editor for their time. Always thank the editor for their time and consideration when following up.
Key takeaways
The task of an editor is to maintain the quality of stories published on a website. Pitching a topic that is irrelevant or isn't well-written will not add but rather subtract from the value they're trying to build.
If you want your topic pitches to be approved, some other considerations to keep in mind are:
Seek to add value. Be it from the relevance of the topic to the cleanliness and quality of the output. If it doesn't come with value, it will likely be rejected.
Adapt to the publication's style. Contributors are tasked with balancing their personal tone and the tone of the publication. Do this and your topic pitches are more likely to be approved.
Keep pitching. Even if your topics get rejected by a specific publication again and again. This hones your skills in topic pitching and it also builds rapport with the editor.
Do you have specific practices that get your topic pitches for guest posts approved fast? Share them with us on Facebook, X, and LinkedIn.
For more guest posting and topic pitching tips, make sure to subscribe to the Propelrr newsletter to get direct access via email.
Subscribe Now
Choose topics you want to get regular updates on: