Digital got you dazed?
Type it below, and we'll show you what we've written about it!
Mobile Application Development
Does Your Business Need an App? Four Important Questions to Answer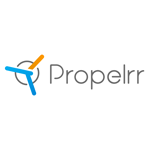 Propelrr

28 Nov 2022

6

min

read
Here are a few questions to ask yourself when deciding if your business needs an app, or not.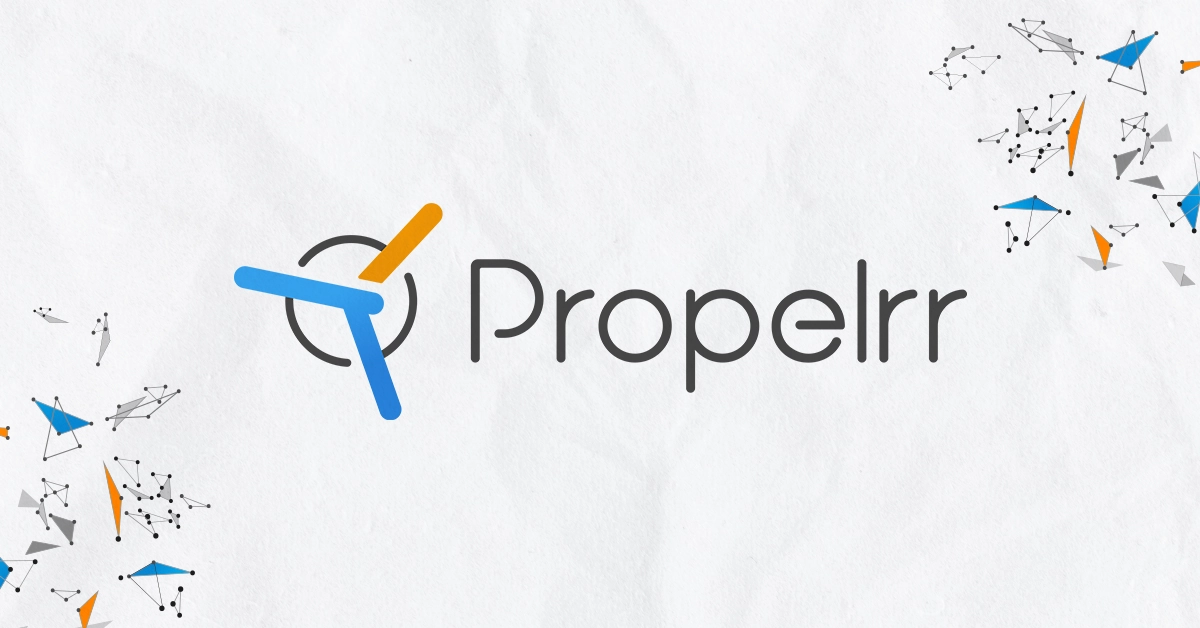 Do you ever ask yourself if your business really needs an app? It seems like everyone is getting one, after all.
But before you jump the gun on that decision, it's important that you take a few things into consideration. And there are questions that you need to answer before you make a final call.
This is because mobile app development is a big undertaking for any company, big or small. The costs are hefty and the losses can be crippling if you don't plan well for maximizing your investment.
However, preparing well and having a roadmap for success with your app can help you win a boon for growing your brand.
Why are businesses building mobile apps?
Because in today's digital world, mobile apps have become an extension of our lives. Hence, there is a lot of opportunity here for brands to assert the lasting value and brand equity among users.
These, and a few other benefits we discuss below, are the primary drivers for the growth of the mobile app development industry. There are:
Apps help you achieve your business goals by providing a mobile presence for your company. This can include providing information about your company, products, and services, as well as allowing customers to purchase products and services through the app.
You reach new customers and keep current customers updated on news and events. Push notifications alone suffice for achieving this. But with the app itself, you provide users an information hub that they can conveniently get information about you from – a convenience that they'll be glad to have access to.
It's surprisingly more cost-effective than creating a separate website specifically for mobile devices. An app can be designed to work with specific devices and operating systems, making it more user-friendly than a website.
Honestly, these benefits are intriguing. But for many of you, these should still be leaving you on the fence about it.
Questions to ask when deciding if your business needs a mobile app
Mobile app development often entails a hefty cost. Hence, it's critical for businesses to be mindful of what they want to achieve with a mobile app.
To help you decide on the right path, here are a few key questions you should be asking yourself.
1. How will a mobile app help me build toward my business goals?
Businesses need to be clear on their goals before designing or developing a mobile app. Ask yourself: What are you looking to achieve with your app?
Will it be used for increasing sales? Improving customer retention? Or maybe direct more traffic to your websites?
Once you know your goals, you can start thinking about how a mobile app can help you reach them.
For example, if you want to increase sales, you might consider an app that showcases your products in an easily navigable and visually appealing way. Or if customer retention is your goal, you might want to consider an app that features loyalty programs or easy access to customer support.
Keep in mind that every business is different and there is no one-size-fits-all answer to this question. The key is to be clear on what you want to achieve and then find the right mobile solution to help you get there.
2. How much does it cost to develop and maintain a mobile app?
Cost is another important factor to consider when deciding if a mobile app is right for your business. Developing an app can be expensive, with costs ranging from a few thousand dollars to hundreds of thousands of dollars, depending on the complexity of the project.
READ ALSO: How React Native Helps Cut Down Mobile App Development Costs
And that's not including yearly costs for maintaining the app, such as server space, updates, and customer support. If cost is a concern for your business, it's important to weigh the pros and cons of developing an app against other marketing or communication strategies.
For example, does it make more sense to invest in a custom-built app or put that money toward a new website design? Or maybe social media platforms would be more effective for reaching your target audience than an app.
Again, these are questions that can only be answered by examining your specific business needs.
3. Who will design and develop my mobile app?
The last question you'll need to ask yourself when deciding if a mobile app is right for your business is who will design and develop it. App development can be a complex process, so it's important to work with a team of experienced professionals who have a track record of success.
When it comes to developing a mobile app, businesses have a few options when it comes to finding a partner. They can hire an in-house development team, work with a freelance developer, or partner with an app development agency.
Each of these options has its own advantages and disadvantages. In-house development teams can be expensive, but they have a deep understanding of your company's goals and needs.
Freelance developers may be cheaper, but there is greater risk that the final product won't meet your expectations. And partnering with an app development agency can be expensive, but you're guaranteed a team of experienced professionals who will manage the entire project from start to finish.
So how do you decide which option is best for your business? Here are a few criteria to keep in mind:
Experience. When it comes to developing a mobile app, experience is key. Make sure the team you partner with has a track record of success and knows what it takes to create a high-quality product.
Communication. The development process can be complex and involves many different stakeholders. It's important that you partner with a team that is responsive and easy to communicate with.
Cost. App development can be expensive, so it's important to find a partner that fits within your budget. Keep in mind that you get what you pay for, so be wary of teams that offer cheap services.
Timeline. How long does the development process take? Can the team meet your deadline? Make sure you have a realistic timeline in place before starting the development process.
Design. The design of your app is critical to its success. Make sure the team you partner with has experience creating beautiful and user-friendly designs.
Technical ability. Can the team build the app you want? Do they have experience working with the technology you need? Make sure the team you choose has the technical ability to create the exact app you want.
By keeping these criteria in mind, you'll be able to find the perfect partner for developing your mobile app.
4. What platforms should my mobile app be operating on?
When it comes to developing a mobile app, one of the most important decisions a business will make is which platform to target. There are dozens of different mobile platforms available, each with its own unique set of features and users. So which platform should your brand app target?
The answer to this question depends on a number of factors, including the budget, timeline, and design requirements for the app. For example, if you're looking for an app with high-quality graphics and multimedia features, you'll need to target a platform that supports those features, such as iOS or Android.
If your budget is tight, you may want to consider targeting a platform like HTML5 that allows you to create apps for multiple platforms using a single codebase.
Another thing to keep in mind is the age of your target audience. For example, if your target audience is older, they may be more likely to use platforms like iOS or Android. If your target audience is younger, they may be more likely to use platforms like HTML5 or Snapchat.
Keep these things in mind when deciding which platform to target with your brand app. By choosing the right platform, you'll allow your app to reach its full potential and connect with more users.
Key takeaways
By asking yourself these key questions, you'll be able to better determine if a mobile app is right for your business. Answering them can help guide you in making an informed decision on how to maximize the return on investment for developing and maintaining an app.
Here are a few other things to remember:
Study the needs of your market. Apps have grown into the need that they are because they address gaps in online and offline lives. Hence, when deciding on what to build (or if you even need to) you have to answer first what solutions are you trying to offer with it.
Don't just prepare for the build. Prepare for the succeeding maintenance and app marketing efforts too. Often, brands that are eager to launch an app forget to think about the maintenance and marketing costs it entails. Plan ahead and prepare for this.
Don't stop iterating. An app shouldn't stop evolving. User behaviors change; hence, it's important for technologies to keep up if they want to remain relevant. This is why it's important to keep iterating your app to keep up with any and all changes.
What are your major considerations when deciding on building a mobile app for your brand? Feel free to share them with us on Facebook, X, or LinkedIn. We'd love to hear your thoughts.
For more stories on mobile app development for businesses, make sure to subscribe to the Propelrr newsletter for first-hand access.
Subscribe Now
Choose topics you want to get regular updates on: