Digital got you dazed?
Type it below, and we'll show you what we've written about it!
Key Digital Marketing Trends in 2024 To Prepare You for Success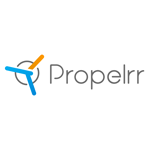 Propelrr

13 Sep 2023

11

min

read
Technology is a field that is constantly evolving industry, with breakthroughs occurring at lightning-fast rates.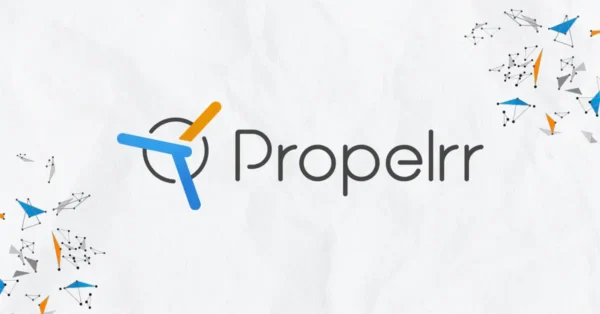 There is always something new on the horizon that promises to alter the way we live, work, and conduct business, from the most recent smartphones to cutting-edge social networking programs. Particularly for digital marketers who are continuously seeking for new methods to reach and engage their target audience, this quick pace of innovation can be both thrilling and overwhelming.
Several of the top  digital marketing trends are positioned to take center stage as 2024 approaches. These changes are a result of both shifting consumer behavior and technology advancements. Digital marketers should therefore identify the leading trends and focus their efforts in order to stay on top of the game.
Why are trends important in digital marketing?
Keeping up with trends is important in becoming better in digital marketing. This is so because these trends can help businesses stay ahead of the curve and remain competitive in a rapidly evolving industry.
By staying up-to-date with the latest trends, businesses can gain insights into new technologies, consumer behaviors, and marketing strategies that can help them connect with their target audience more effectively. That said, here are three reasons why trends are important in digital marketing:
Keeping up with customer preferences. Digital marketing trends often reflect changes in customer behavior, preferences, and expectations. By staying up to date with these trends, marketers can ensure that their strategies are aligned with what their target audience is looking for.
Staying ahead of the competition. Being one step ahead of the competition is essential in the fiercely competitive digital scene of today. Marketing professionals can gain an advantage by identifying emerging strategies and tools that their rivals may not yet be utilizing by keeping an eye on Monitoring digital marketing trends.
Maximizing ROI. Marketers should make sure they are allocating their money to the most efficient channels and methods by keeping up with current developments in digital marketing. This can assist them in maximizing their return on investment (ROI) and obtaining better advertising results.
Keeping up with the latest trends in digital marketing can assist businesses in anticipating shifts in the market and making necessary adjustments to their strategies. This way, they can identify fresh avenues for growth and innovation.
Concentrating on the most pertinent and influential trends can help businesses ensure that their marketing endeavors are efficient, effective, and in line with their overall aims and objectives.
What are the current trends in digital marketing?
Digital marketing is a constantly evolving field, with new trends emerging every year. The current trends in digital marketing, such as AV product marketing or realist influencer marketing, are focused on creating authentic and humanized content that resonates with the audience. These growing trends create an increasing demand for personalized and engaging content.
The latest digital marketing developments come with several advantages for marketers, including boosted engagement and brand loyalty via authentic content, enhanced ROI with personalized campaigns, superior customer experience by leveraging data-driven insights, and deeper understanding of user behavior with GA4.
Let's delve into seven of these trends in digital marketing.
Where to focus your digital marketing efforts?
In the current digital landscape, it's crucial for businesses to establish a robust online presence to succeed in their respective industries. This is where digital marketing comes into play. By leveraging multiple digital marketing channels, businesses can connect with their target audience, create brand recognition, and boost sales.
Prioritizing digital marketing efforts can bring about several advantages, including amplified website traffic, enhanced search engine rankings, and superior customer engagement. By keeping up with the latest digital marketing trends, businesses can continue to evolve and remain competitive in their respective markets.
Digital marketing encompasses a wide range of channels and tactics that businesses can utilize to connect with their audience. The selection of specific channels and strategies depends on several factors, including the industry, target audience, budget, and marketing objectives.
Nonetheless, businesses can concentrate on seven key areas to enhance their digital marketing endeavors, which are:
How to prepare for 2024 digital marketing trends?
As new technological tools advance, digital marketing trends evolve, and businesses must stay up to date to remain competitive. To stay ahead, businesses should start preparing for these trends as soon as possible. Early adoption of new marketing strategies can lead to better chances of success.
Here are three ways businesses can consider in preparing for marketing in the digital era of 2024:
Stay informed. In 2024, first-party data will probably be the most useful information source as third-party data continues to become extinct. Use your own resources to collect client data instead of paying other businesses for it. 79% of consumers desire more control over how their personal information is used.
Focus on email and text marketing. One of the most useful first-party data sources is email marketing, followed by text message marketing. You can target particular clients and market categories using these marketing platforms. For instance, you could segment your email list according to a customer's geography and send them deals tailored to that area. The majority of consumers want tailored emails based on behaviors like purchase history, per eMarketer data.
Work with influencers in your field. As businesses continue to come up with innovative ways to connect with their target audiences without the aid of cookies and data-tracking tools, brand ambassadors and influencers will probably play a major role in 2024.
More than 75% of brand marketers intended to allocate money for influencer marketing in 2022. To assist you in reaching your intended audience, you can pick an influencer with a specialized following.
Key takeaways
Businesses need to stay on top of the most recent marketing trends if they want to remain relevant and competitive in the digital environment. The secrets to successful digital marketing techniques are personalization, being up to date, social media advertising, and planning. Here are some important lessons to remember in order to give yourself a competitive edge.
Personalization is key. With advancements in technology, consumers expect personalized experiences from businesses. Companies that use data to personalize their marketing efforts will be more successful in reaching and retaining customers.
Stay up to date with the current marketing trends. In today's fast-paced company environment, remaining relevant requires keeping up with current marketing trends. You'll be better able to serve your consumers' demands and beat out the competition if you accomplish this.
Focus on your social media advertising for brand awareness and reach. Businesses need to concentrate on digital marketing if they want to succeed in the digital age since it may help them reach their target audience, increase brand recognition, and boost sales.
If you have any other questions, send us a message via our Facebook, X, and LinkedIn accounts. Let's chat.
Subscribe to the Propelrr newsletter as well, if you find this article and our other content helpful to your needs.
Subscribe Now
Choose topics you want to get regular updates on: