Digital got you dazed?
Type it below, and we'll show you what we've written about it!
15 Digital Marketing Mistakes That Brand Owners Must Avoid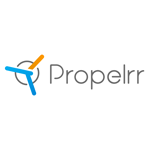 Propelrr

13 Sep 2023

9

min

read
Digital marketing is an effective tool being used by brand owners to successfully reach out to their clients.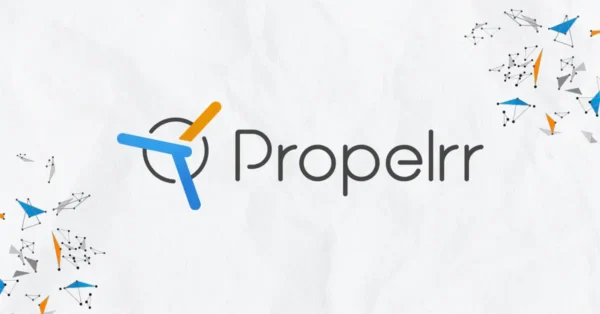 This also helps them in their brand awareness campaigns that can help them generate leads and increase conversions. However, there are also some digital marketing mistakes that business owners encounter when they use digital marketing for the digital campaign of their brand.
Don't be scared of committing these digital marketing mistakes, because it is normal to encounter them in the process of your digital marketing campaign. It is a part of your learning curve. Just trust the process. That is why as experts in the field of digital marketing, we are here also to help you avoid these mistakes and help you overcome the challenges in your digital marketing campaign.
But first, we have something for you. Here are three main challenges in digital marketing that you must know. Because you will be encountering these challenges in the process of your campaign. Check them out.
What are the three main challenges in digital marketing?
These challenges can make or break your brand or business in the world of digital marketing. If you overcome these challenges then there is a possibility that you can achieve the result that you want for your business.
Understanding – or rather, misunderstanding people. This is a challenge to brand owners and marketers when it comes to creating brand personas. They use different platforms in order to create a holistic picture of people to build the best media strategy.
Always keep in mind that it is important for you to understand people, because they are your target audience. This will help you to understand what people want so that you can incorporate it with your brand and business.
Conscious marketing. Conscious marketing is a strategy that brand owners and marketers apply when they want to align their brand or business values to their target audience. This is a challenge on their part because of the privacy regulations being set forth by the government for the protection of online users. Brand owners and marketers are looking for ways on how to reach the online users without violating these privacy regulations.
Message personalization. This is a bit of a challenge for brand owners and marketers. You want to know why? It's because they have to find an effective way on how to connect with their target audience. They must have the right brand messages, because if the right message does not appeal to their audience then there will be no engagement with their brand. This will have an impact on the conversion and ROI of their business.
And now that you have an idea on what are the main challenges in digital marketing and how they affect brand owners and marketers. It is also important for you to know about the consequences of digital marketing mistakes that every brand owner and marketers must avoid in their digital marketing campaign.
The consequences of digital marketing mistakes
Digital marketing mistakes are normal. It is part of the process of building a good digital marketing campaign. However, if you are always committing these mistakes all over again then this can directly affect your online marketing. When these mistakes are not corrected immediately then your time, effort and resources that you invested will be wasted.
Digital marketing mistakes you need to avoid to succeed
Check out some of these digital marketing mistakes that you must avoid for you to succeed in your digital marketing campaign. You must always remember these mistakes when you are in the process of building your ad campaign. These points will help you build your ad campaign with ease and efficiency.
Lack of strategy.

Building your digital marketing campaign without having a strategy is like going to an unfamiliar place without having a map. Digital marketing strategy is important when it comes to building your ad campaigns, it is where you will base your actions or develop the process.

In building a digital marketing strategy you must have a framework to guide your planning. This framework will help you outline the flow of your marketing process, identifying critical requirements and key touchpoints.

Inconsistent branding.

Consistent branding is important because your brand must be recognizable to your target audience. This will make you stand out from the competition distinguishing you from other brands. Having a consistent branding can help you establish a brand authority which makes your target audience confident to interact with your business.

You can ensure that your branding is consistent by creating a guideline or campaign template that ensures your emails to your audience and marketing materials are consistent with your brand.

Neglecting SEO.

Search engine optimization (SEO) is important in digital marketing because it is a tool to improve your website ranking and organic traffic. This will enable you to create a list of loyal readers or visitors that you can contact as leads and convert as customers.

You can effectively front your products to your potential audience for more sales when you optimize your Search Engine Optimization (SEO). You can identify and use the right keywords, explore internal linking, optimize product pages and promote on all social media pages.

Having no definite and clear audience.

This is important because identifying your audience is one important element when building digital marketing for your brand. If you do not have a definite and clear audience then you will have a flawed campaign and expect no conversion for your brand.

In creating a clear and definite audience you must first build a customer persona that represents the key traits of a large section of your audience. It will give you an insight into how your audience thinks and responds to your brand.

Failing to address audience pain points.

You must focus on how your brand or business can solve your customer pain points. Convince your audience the positive results that they can experience when they convert in your brand or business. You can do this by showing the before and after effect.

In addressing your audience pain points you must first research the current pain points of your audience. You can do a client interview, conduct surveys from your target audience or build a customer persona.

Overlooking the digital marketing framework.

It is true that businesses are successfully promoting their brands online. However, they sometimes overlook the fact that the digital trend is shifting and they need to have a strong digital marketing framework for them to be scalable and adaptable.

In building the right digital marketing framework you must have clear objectives and a brand voice. This will help you reach out to your audience effectively.

Not utilizing the power of social media platforms.

Here is an awesome trivia! Are you aware that there are 4.76 billion social media users around the world? So this means that you will be having a vast market for your brand or business. All you have to do is to pick the right social media platform that you will use for your digital marketing.

Study the demographics of your target audience. Look into the social media platforms that most of your target audience are using. And the moment you discover the platform, then use this social media platform for your digital marketing.

Not giving prioritizing customer centric web design.

Customer centric web design is important because it is where you put your customers first. It is where you give your customers a convenient experience in navigating your brand or business website.

In building a customer centric web design the focus is on the needs and wants of your customers. Make them feel that your brand or business is listening to them. That your brand or business is willing to help them with their pain points.

Not taking the competition seriously.

You must not ignore your competitors. Digital marketing is fast evolving and you must be aware of the latest trends and technology that will be beneficial for your brand and business.

Try to practice competitive analysis in digital marketing. What is this? It is a process of researching your competitors and what is happening in the market. This will help you to effectively respond quickly to the latest trends and what is going on in your market.

Ignoring the use of personalization in ecommerce.

Personalizing your user experience will let your customers know that you are focusing on them, and this will lead to brand loyalty. Personalization also helps you to reach your target effectively with the use of targeted campaigns.

You can have a personalization strategy. This strategy will help you create an effective and memorable user experience that is relevant and useful. Just a heads up! Be patient in looking for that right personalization strategy, because if you found the right strategy then everything will fall into place.

Not focusing on the customer feedback.

It is where you will know what are the important things that you must improve on your brand or business. This will help you improve your brand or business and make it more competitive in the market.

Conduct surveys where you get information from your customer's feedback. How will it work? It's simple. These surveys will give you a better idea of what your audience needs and wants from your brand or service.

Having a poor web design.

If your website design is inviting then there is a chance that your visitors will engage in your website and convert. Having a good web design in digital marketing will also help you tell the story of your brand that will resonate with your audience.

The first thing that you must do is to create a good home page that can allow you to drive website conversions. Why? This is because your homepage is the first thing that your customer sees when they check out your brand. And the end result? Your visitors can easily navigate your website and convert.

Failing to track your leads.

Lead tracking is also one way on how you connect your marketing strategies with your sales. It is also one way of helping you to find more potential customers to deal with and increasing your ROI. This is because you will know the purchase behavior of your audience.

You can track your leads by investing in the right technologies and tools that will help you access useful information. You can use this information for your decision making throughout your digital campaign process.

Investing too much in paid advertising.

Yes paid advertising is effective and reliable when it comes to getting traffic for your website. However, there are some pros and cons of paid advertising. The money that you will spend for it and it has no long term residual effects.

You can search for other alternatives that produce positive Return on Investments (ROI) in the long run.

Failing to invest in the right partner.

When you partner with professionals in the field of digital marketing you will be assured that the digital marketing of your brand or business will be successful. It is because they have the right tools and credible experience when it comes to digital marketing.

Research by looking at a digital marketing agency that can deliver positive results to their clients. Make sure to check their portfolios and their latest projects. Never hesitate to ask their clients on how they handle the projects and if they are satisfied with the results.

If you avoid committing these mistakes while in the process, then you will be sure that your advertisement campaign will be a success.
Putting your effort to the test
Do not be afraid to take that first step and test your skills. Find out the right digital marketing strategy that suits your brand and business. There is no one size fits all solution to curing digital marketing mistakes. Keep in mind that it is always a process of trial and error.
Ultimately,  you need to find the formula that works best for your brand. So, don't hesitate to take chances and explore different tactics that will help you optimize your digital marketing efforts. With patience and dedication, you can create an effective Facebook Ads campaign that will bring in leads and boost your business.
Key takeaways
Here are some key takeaways that you can use as a guide when you are planning to build your digital marketing campaign.
You must understand your target audience. Knowing your target audience means understanding what they want and need from your brand and business. Never ignore their feedback, messages, and queries about your brand and business. This will result in positive Return on Investment (ROI) and brand loyalty.
Utilize the different social media platforms. Everyone is engaged in social media which is good news for digital marketing. You must pick the right social media platform where you can market your brand and reach out to your potential customers for maximum exposure.
Invest with the right digital marketing agency. Never hesitate to partner with a digital marketing agency if you have no experience and you are not equipped with the right tools in digital marketing. Digital marketing agencies are equipped with the right tools and have a long line of experience that can prove helpful for your brand.
Do you have other ideas about digital marketing mistakes? We'd love to hear your thoughts about it. If you have any other questions, send us a message via our Facebook, X, and LinkedIn accounts. Let's chat.
For more tips on how to promote your brands on social media, make sure to subscribe to the Propelrr newsletter, to have them delivered straight to your inbox.
Subscribe Now
Choose topics you want to get regular updates on: