Digital got you dazed?
Type it below, and we'll show you what we've written about it!
5 Conversion Rate Optimization Pro Tips for New Digital Marketers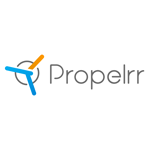 Propelrr

22 Apr 2022

5

min

read
Let the conversion rate optimization pros tell you how you can get the job done right.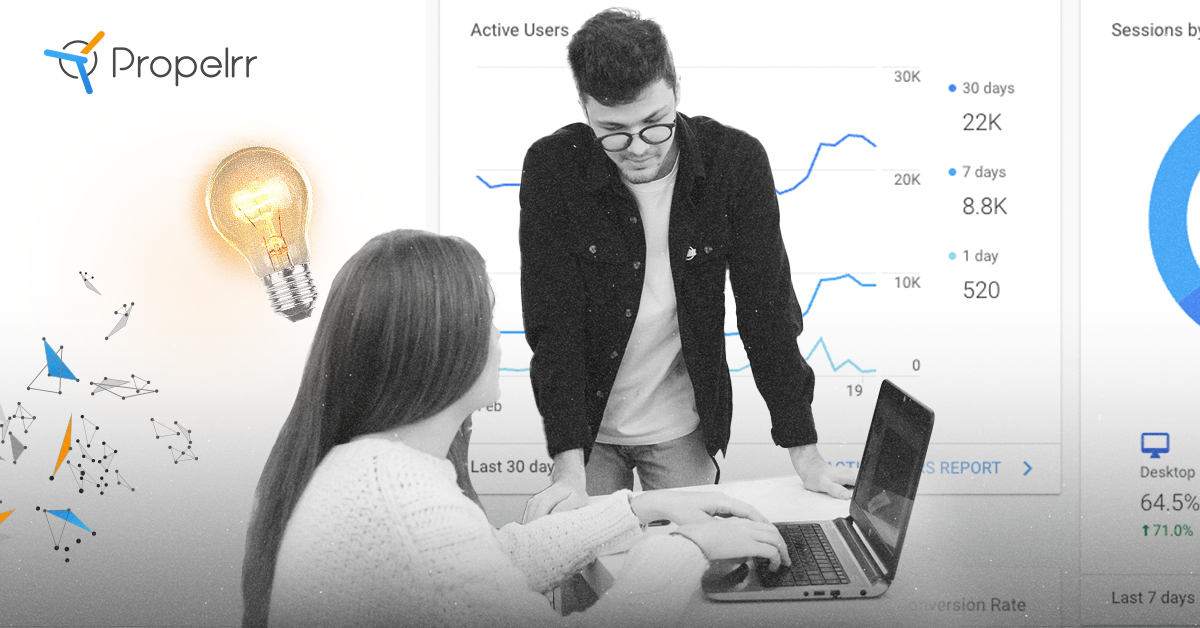 New to digital marketing? Here's a tip for you: conversion rate optimization (CRO) is the ultimate key to your success as a newly-minted digital marketing professional.
As the new kid on the digital block, your career goals may entail hitting targets and pleasing higher-ups on a day-to-day basis. You'd want to increase sales and bring in more leads – but without the right guidance, you might not know how to execute those goals as strategically as possible.
With conversion rate optimization expert tips, you can easily achieve your objectives and drive digital wins right away. The smallest of optimization tweaks can make a huge difference in increasing your sales or garnering leads, all the way from ecommerce, to travel, to B2B, and many more.
Learn more about the ins and outs of conversion rate optimization and level up your marketing efforts today. Keep on reading to discover five pro tips for driving conversions in digital marketing right now.
Conversion rate optimization pro tips
Whether you're new to optimization or an expert in the field, you'll need to keep this CRO checklist in mind to drive those digital wins. Here are five pro tips that you should practice in your day-to-day digital marketing work.
1. Run tests on landing pages
When it comes to conversion rate optimization tools, nothing beats the power of utilizing tests on your landing pages. By conducting things like A/B tests on your landing pages, you can compare and contrast the effectiveness of your content, images, and offers, to determine the best version of your business page online. 
Consider utilizing A/B testing tools to identify the best content, elements, and design for your potential customers. This allows you to streamline the testing process and run more than one test, ensuring that you're developing the best page possible for your brand online. 
2. Consider adding lead flows
A lead flow is a CRO element that's designed to attract a user's attention towards a certain action. Lead flows can include pop-ups, drop-down banners, slide-in boxes, and more, depending on what is most appropriate for your business.
When optimizing your website or landing page, consider adding lead flows to purposefully direct your potential customers towards a purchase. For example, you can utilize a pop-up to engage users and check in on their buying journey. You can also use a slide-in box to promote discounts and offers in a timely manner.
Overall, don't shy away from lead flows –  they'll definitely come in handy for your brand online, especially when you're optimizing for conversions today.
3. Make forms easy
The next pro CRO tip that you can do is to make your forms easy to read, understand, and fill out for your potential customers.
Most online users won't finish filling out your form if they find that it's too inconvenient or difficult to complete. This can be a concern for your CRO needs, because you want users to accomplish this conversion for your lead acquisition, product inquiries, and overall brand improvement. 
The easier it is to fill out your form, the higher your conversion rate will be. So keep your forms short, clear, and simple, with the right HTML formatting and setup, so that your users can complete them with as much ease as possible.
4. Optimize your CTAs
Your calls-to-action (CTAs) are your landing page's lighthouses that guide potential customers towards your desired conversion goals. So always remember to optimize your CTAs so that they entice users to continue on their customer journey in the right direction.
With the right creative strategies, you can optimize your CTAs and utilize strong action phrases to invite potential customers to take action right away. Some examples of these phrases may include "Sign up now!" or "Test it out today!" depending on your brand's needs and target market. 
Don't settle for subpar content when it comes to your CTAs. Always remember to test your content out to ensure that you're utilizing the best possible CTAs for your brand's landing pages. You can even get help from expert content strategists to create compelling CTAs and drive up conversions for your business right now.
5. Utilize live chat options
The last CRO tip on this list is to utilize live chat options for your high-converting landing pages. By including a human aspect to your customer's journey, you can give potential customers that last push that they need to complete a conversion on your site.
You can engage with customers in need of support and guidance by utilizing a live chat option on your website or social media marketing platforms. When potential customers have doubts about their purchase, your live chat can help them take that final step towards a conversion, by immediately answering their concerns on the spot.
This CRO feature also reminds users that your brand is always there to support them, which provides them a sense of trust and care towards your business. You can easily troubleshoot their issues, share information, and provide promos that ensure customer conversions and drive up optimization rates today.
Where to apply conversion rate optimization strategy
Now that you're equipped with these expert CRO tips, here are four critical places to apply those optimization strategies in your digital marketing work: 
Homepage – Whether via search engine or not, this is the first page that potential customers often see from your business. By applying CRO here, you can make a good first impression and encourage users to complete a conversion on the spot.
Blogs – This is another place on your brand's platform that can garner more conversions in the long run. With blogs, you can convert casual online users into curious readers, gaining more leads and potential customers for your business.
Landing pages – These are the places where potential customers take action for your brand and convert – so naturally, you need to apply CRO on your landing pages. Optimize landing pages to directly call users towards an action, like downloading an app or signing up for a newsletter.
Ecommerce pages – If your business sells products or services directly to customers online, then you'll need to utilize and optimize your ecommerce pages right away. This ensures that customers have a smooth buying experience, enticing them to always come back for more.
Key takeaways
CRO is an important tool for any first-time digital marketing professional. It helps you identify, assess, and execute strategies that help to drive up your conversion rate and improve your work right away.
With the importance of CRO in mind, here are three final takeaways for you, as you start your new digital marketing journey:
Tests are your best friend. By running tests on all your strategies, you can ensure that you're executing the best possible versions of your content, images, and offers, thus driving conversions for your business online.
Always keep the customer in mind. Since your customers are the ones completing your conversions, you should always keep their journey in mind if you want to guide them down the right path of lead generation or purchase.
Don't be afraid to ask for advice. When you're new to the field of digital marketing, you should always keep an open mind and ask for expert advice when you're unsure of what to do next. 
Looking to become the marketing expert you were always meant to be? Drop us a line at Propelrr and subscribe to our newsletter for more expert tips on CRO and digital marketing today.
Subscribe Now
Choose topics you want to get regular updates on: