Digital got you dazed?
Type it below, and we'll show you what we've written about it!
7 Must-have Qualities for a Conversion Rate Optimization Agency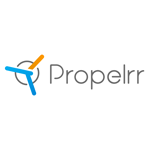 Propelrr

26 Sep 2023

6

min

read
Conversion rate optimization (CRO) is a research-focused approach to online marketing that many people claim to know how to do, but only a few can do well.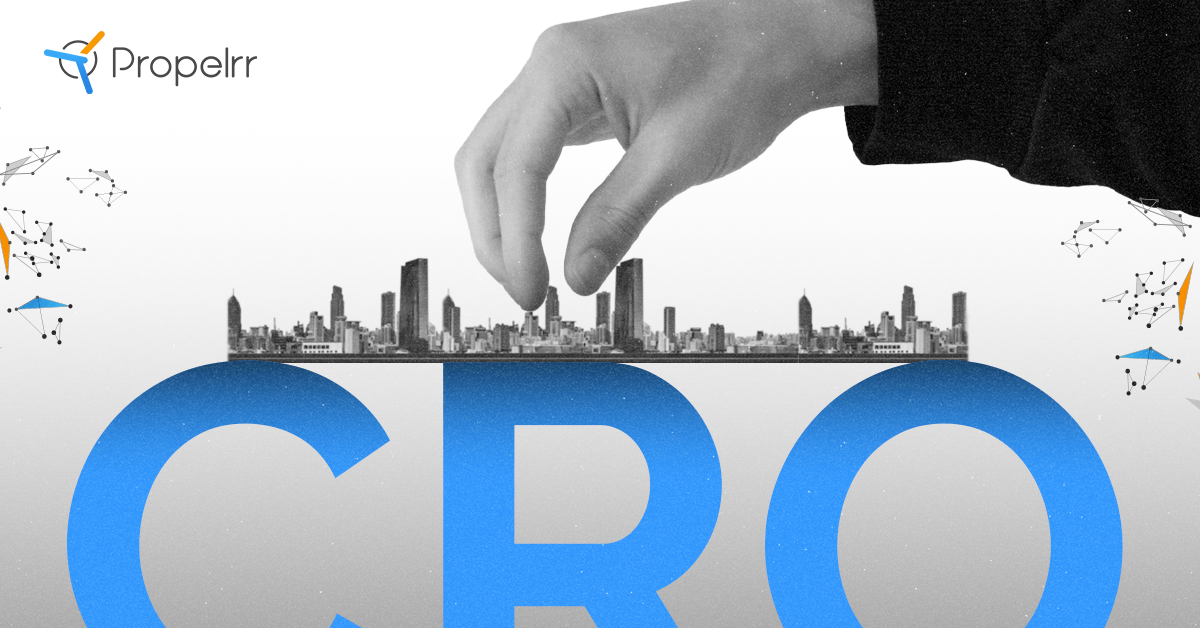 So in your hunt for a partner agency to work with, how do you separate the wheat from the chaff so you're not wasting time and money?
Do you have a checklist of items to scrutinize agencies that are all too eager to show off what they can (or can't) do? Or do you sign off on a deal even if you left the pitch more confused than ever about what is conversion rate optimization?
If you find yourself in the latter, then we're here to the rescue. With a CXL Institute certified leader helming Prolerr, we're peers with the cream of the crop of conversion optimizers.
Below, we've outlined for you what you can expect from agencies of their kind and, subsequently, what results you can expect their and our CRO work to bring in for your business.
What does a conversion rate optimization agency do for your business?
CRO, as mentioned, is a research-focused approach to improve conversions on your websites. These may be conversions in terms of clicks, leads, and ideally, sales.
But what goes into the process? What exactly do conversion optimizers get done that isn't normally within the grasp of business owners or your usual marketing teams?
From a high-level perspective, these would be:
Conducting comprehensive research into your marketing channels and audiences. CRO experts will study your objectives, unique selling points, and customer objections. They will try to uncover the true reasons behind your low conversion rates through inquisition and comparing execution after execution.
Run rigorous tests with sophisticated comparative tools. Hypotheses formulated and solutions crafted will also be tested by your partner optimizers. These tests take time – usually the same run as an entire promotional campaign – involving the comparison of various page and asset iterations to determine which ones deliver the optimal results.
Mine and bank data to predict customer behavior change. This is so your business can adapt quickly and even anticipate the changing needs of your customers. Your industry doesn't operate in a bubble; CRO breaks your siloed approaches and take any and all factors into consideration when building your marketing executions and channels.
This rigorous process will be repeated by your CRO agency until they come to the best answer for improving your website conversions. To accomplish this, they don't just need to be armed with basic digital marketing know-how, but also with keen research and critical analysis skills, along with the right tools.
Lastly, CRO is not ideal for you if you're not ready to challenge your current best practices. Because tearing these down and creating new approaches that have yet to be explored by your competitors – and even your industry – have never tried before.
Qualities that define an expert conversion rate optimization agency
Those said, you'll need to look for specific qualities in organizations and individuals who claim to practice CRO. Because running a search on Google won't just conveniently point you in the direction of these experts.
At best, you'll get random lists of dozens or even hundreds of agencies. Going through and verifying the credibility of each one of them can be tiresome. But to narrow down your choices, here are the top qualities of you should consider in choosing a CRO agency.
1. Keen knowledge and use of data to develop insights.
Conversion rate optimization is all about data; the gathering and processing of this data into insights.
And as much as there's a story behind your low conversions and high bounce rates; so is there for the solutions to these problems. This story is told by data about your company, customers, and the industry that you operate in.
READ ALSO: Conversion Rate Optimization – 4 Red Flags That Say You Need it
When choosing a conversion rate optimization partner, expertise in data and insight development is the foremost area that is non-negotiable. But how can you spot this in an agency at the initial pitch?
Well, the answer is that, you don't. Because you answer it by looking at track records and the proof of their successes. For us, we make it a point to detail our CRO projects in the form of case studies.
Similar to our latest CRO case study for project management training solutions, these dissertations should provide you with a direct peek into our research process, inishgt development, and the results we've garnered for our clients.
2. Strategize using scientific and structured approaches.
CRO is a science. Before a CRO agency suggests a solution, its experts conduct a process of gathering data, developing hypotheses, and experimentation.
As mentioned above, CRO experts develop a hypothesis based on research and build assets and solutions relevant to such hypotheses. Variations of these assets and solutions are tested over and over again to identify which will deliver the best results.
Go for a CRO agency that implements scientific and structured approaches.
RELATED READING: Digital Marketing Strategy Framework: 9 Scalable Steps to Success
3. Communicates openly and transparently.
CRO can be a costly endeavor if not done correctly. It's important to choose a CRO agency that communicates with you openly and transparently.
Close collaboration is critical to CRO and experiments conducted to refine strategies. Regular meetings should be set to update you on developments and any issues, whether simple or complex.
CRO experts don't need to be available 24/7, but they should be ready to accommodate you whenever needed. It should exercise transparency on what it could deliver and what it couldn't. If there's a possibility of expanding the scope of work, the CRO agency should discuss the parameters and additional costs with you before proceeding.
4. Armed with the right tools for doing the job.
Work with a CRO agency that is equipped with the hardware, software and other technologies. It shouldn't ask you to shell out money to acquire a new tool.
If you're hiring a local agency, it's recommended that you visit their physical office. You may inquire about the tools, especially software, that they typically use for CRO. You may also do your own research and check out software used in data analysis, A/B testing, etc, and inquire if the agency has these in place.
5. Able to translate data insights into actionable steps.
A CRO agency should be able to develop data-backed insights and translate these into actionable strategies.
For instance, if the CRO experts find that your landing pages record higher than average bounce rates, they should be able to present specific solutions that could address this issue. These solutions should be feasible and may be executed either by them or by your own team.
6. Has a proven track record in conversion rate optimization.
Choose a CRO agency that has delivered on its promised quality of services. While you may check out its website for its portfolio, you wouldn't easily know if their partnerships were truly successful.
You may ask for case studies as proof of their successful collaborations with other clients. Check their past work such as websites, content pieces or apps, You may also search for customer feedback or reviews. via Pexels
7. Enables research-first thinking among client partners.
An ideal CRO agency doesn't act as gatekeepers of best practices, and actually share their insights so you can evolve your thinking of marketing.
Ask whether the CRO experts in your agency of choice conduct a post-work meeting in which they present their findings, solutions and experiment results. This is an opportunity to learn more about CRO best practices and trends that may help you expand your digital marketing knowledge.
What can you expect when you hire a conversion rate optimization agency?
By working with a CRO agency, you can benefit from its expertise and technologies. As experts in digital marketing, they are equipped with the knowledge, skills and tools to deliver your desired conversion rates. Hire a CRO agency and expect the following results worth your money:
Increase in revenue. By implementing better CRO campaigns, based on research, you may improve your bottom line. Get more email sign-ups, appointment requests and sales.
Reduced lead acquisition cost. Acquiring new business can be expensive. Just think about the cost of advertising. Let a CRO agency help you maximize your website and social media accounts to get new leads and expand your target market.
Higher customer retention rates. A CRO agency can help you with techniques to maintain good communication with your customers and improve your relations for better retention rates.
Better, streamlined strategies. No more siloed approaches to marketing online but rather a more seamless experience not just for conducting business online, but for your customers' purchase journey, above all.
Key takeaways
Choosing a conversion rate optimization agency to partner with isn't like picking out the best-seller on the menu of a restaurant. It takes careful scrutiny with these always kept at the top of your list of considerations:
Ease-of-working with them. Even the best tool or service can turn you off faster than it took to convert you if it ends up confusing and complicating your workflow. The same goes for and applies to conversion optimizers you partner with. Sometimes, they can be good with data but difficult to work with in other aspects.
Etablished credibility. Not just in the CRO practice, but also in digital marketing. Remember that one of the pillars of CRO is that it breaks the siloed approaches to marketing so you can connect better with your audiences. Experience and expertise in a range of digital marketing strategies are essential to this.
Would you like to inquire about the services of a reputable CRO agency? Contact us and we'd love to discuss this with you in detail.
We like sharing what we know. So if you're looking for simple ways on how to start practicing CRO for your business, make sure to subscribe to our newsletter.
Subscribe Now
Choose topics you want to get regular updates on: