Digital got you dazed?
Type it below, and we'll show you what we've written about it!
Social Media Management & Marketing
Potential Business Opportunities in Social Media for Your Brand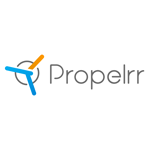 Propelrr

04 Sep 2023

9

min

read
In this age of technology and the internet, potential business opportunities in social media have undeniably skyrocketed.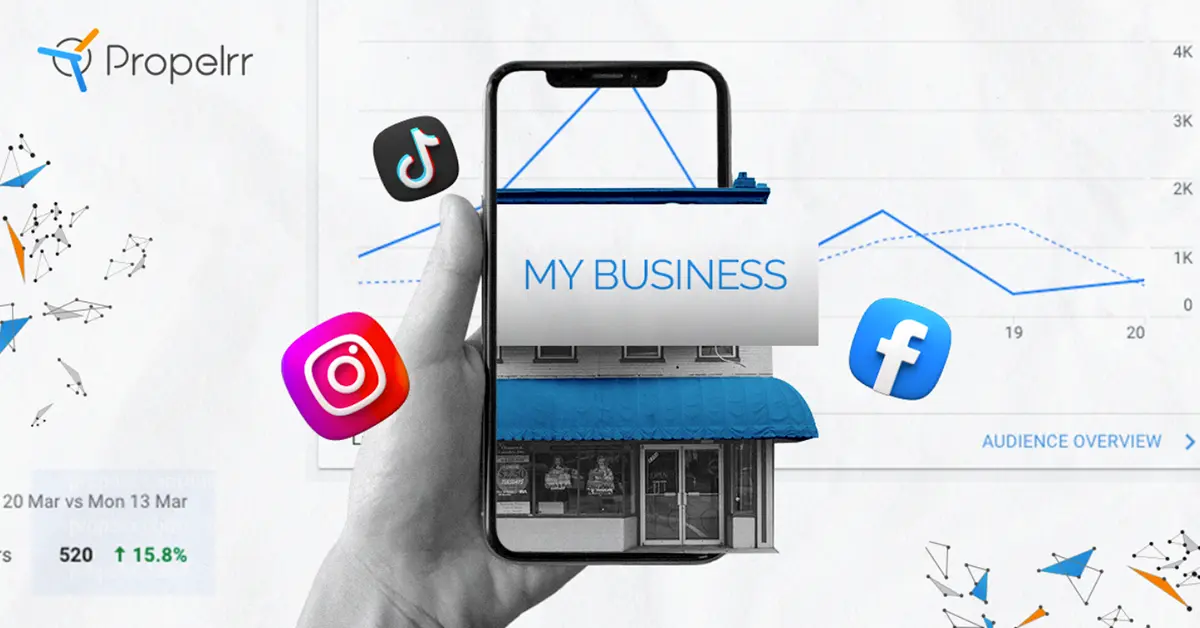 With its ability to reach out to any brand's target audience, it has proven its effectiveness when used correctly. Most brands utilize social media to increase brand awareness and expand their market.
Furthermore, you can move your brand to the next level by taking advantage of these business opportunities using social media. Just make sure that you will choose the appropriate social media marketing strategy that suits your business model so you can reach your target audience and eventually expand your network further and generate more qualified leads.
To understand more about how to identify potential business opportunities in social media, you can check out this article straight from the leading digital marketing company in the Philippines to help you reach your business's potential growth.
Social media's role in identifying your business opportunities
In this section, you will discover the role of social media when it comes to identifying the business opportunities for your brand. Here are some ways that can broaden your network and generate your leads.
1. Targeting
You can easily do target marketing using social media platforms. Target marketing is selecting a group of people who are interested in your product or service and then dedicating your marketing efforts to that specific segment. You can do this by identifying the demographics, interests, and behavioral data of your target audience with the help of social media.
Once you have identified the segment, you can now do paid advertisements where your ads will appear in the feed of your target audience. When your ads reach the right people at the right time, there's a high probability of them converting them into your customers.
2. Promotion
Social media platforms are effective tools that you can use to promote your business. This is because of the potential leads from a large number of social media users around the globe. According to a study published online, in 2021 alone, over 4.26 billion people are using social media worldwide and it is projected that it will increase to 6 billion in 2027.
You can just imagine the number of leads and conversions that you will gain when you use social media as a platform for promoting your business.
3. Brand awareness
Social media can help you build brand awareness because of its capacity to tap people who might be interested in your brand. You must select the appropriate social media platform to advertise or promote your brand so as to reach the right people and have the maximum ROI. When your product targets teens to young adults, it's advisable to utilize platforms like TikTok or Instagram whereas if you're catering to professionals, LinkedIn may be your best bet.
Keep in mind though that when you're building your business page, you must also practice uniqueness and creativity in how you present your brand through content as this will play an important part in how you will stick in the minds of your audience.
Brand awareness (and eventually brand recognition) is a highly important metric that you need to monitor since this will measure whether your target audience is familiar with you or not. A high level of brand awareness will give you an edge over your competitors because your brand is on top of the minds of your consumers.
4. Community building
Social media is where you will find different people with the same interests, hobbies, and passions. These same people usually create groups or small communities on social media where they can share their thoughts, ask their co-members for their insights, and basically support each other.
Aside from that, you can also engage with them by starting up and monitoring conversations, replying to their comments or concerns, or just interacting with them as if they are your actual colleagues or acquaintances. By communicating with them, you can have a better understanding of their needs or pain points, gain insight from them and identify any business opportunities that may suddenly arise.
Ultimately, you can take advantage of such features when you use social media as a tool for your business. This is because building a community who are interested in your business will establish trust and credibility, therefore, generating more qualified leads and eventually converting them into brand ambassadors.
5. Analytics and measuring results
In-app analytics identify everything a user does within a mobile or web app. You can utilize a social media platform's analytic tool since it provides you with an idea of how the users behave and interact with your content or page.
In addition to identifying and further understanding your customers' preferences through in-app analytics, you can also evaluate the demographics of your new followers, allowing you to determine if there are new segments that you can target.
Moreover, assessing their sentiments through the kinds of engagement you're getting from them enables you to adjust your current products or services, or any factors involved in your marketing campaigns, which can be extremely helpful if you want to have high customer satisfaction.
6. Market research and brand development
You can do market research through social media platforms when you want to know how to improve your brand. This can be done by asking for feedback from your clients either through online focus group discussions, surveys, or one-on-one interviews and using the gathered data to improve your brand.
This strategy will help you reduce your marketing expenses because social media platforms will be used to reach out to your existing clients or even target audiences. This in turn can also establish brand loyalty when your audience feels that their ideas and suggestions are being valued.
7. Building networks and connections
You can build your networks and connections using social media platforms by checking on your past clients. Ask them if they are satisfied with your product or service and if they have any suggestions to improve them.
By using this strategy, you are forming connections with your existing clients, making them feel that they are heard and appreciated. In the most ideal outcome, they will start referring you to other people for the great after-sales service that you have provided, thus broadening your network of potential clients.
Those are just some of the social media's roles in how you can identify your business opportunities. And now that you have an idea, you can now check out the steps on how to create social media strategies that will work for your business.
Steps on creating a social media strategy that works for your business
When it comes to building your social media presence, you must have a plan or a strategy on how to make it consumable for your target audience. Your main objective in using social media is to generate leads and increase conversion.
Here are some of the social media strategies that work for successful businesses that you might want to try for your own brand.
1. Knowing your audience
This is one of the key fundamentals in marketing because when you know who your target audience is, then it will be easier for you to connect with them and earn their loyalty. Such a strategy can help you to decide the type of social media platform you will be using because you know who to focus on. Once you have set the target audience for your brand then you can now plan your branding.
2. Knowing your own branding
In this kind of social media strategy, there are three aspects that you must identify to ensure consistency in terms of publication and communication materials. These aspects are:
Brand Tone. This is your brand's overall attitude, personality, and how you convey the beliefs and values of your brand to the public.
Brand Voice. Brand voice is closely related to tone however, this is particular to how you speak to your target audience through social media in terms of communication style while considering the values your brand stands for.
Brand Personality. It refers to the human traits and characteristics being projected by your brand to your target audience.
3. Auditing your social media channels
It is important to review your social media page and assess if the content is actually working. Social media platforms have built-in analytics that will provide a lot of helpful information deduced from various metrics such as reach, impressions, engagement, and follower growth among others. Having such data will enable you to identify which content or strategy works for your brand.
If in case some strategies or content did not perform well, you can evaluate what went wrong, learn from that mistake, and try to come up with new strategies based on your new insights. Social media audit helps you to save time, effort, and money on your social media campaign.
4. Benchmarking/Competitor analysis
This social media strategy allows you to gauge your brand's performance by identifying the metrics or areas that you deem important according to your current strategy and then comparing the results against your competitors. Once you have enough collected data, you will be able to understand what is happening within the industry and your competitors and then determine the goals and steps that you will take if you are lagging behind.
5. Planning your content
This is very important if you want your brand to engage in the social media business. You must plan the steps and strategies that you will be using so that your content would be cohesive and aligned. This includes research on what is the right social media channel that you must utilize as well as the type of content that you will post on your page. It is also helpful to know what are the pros and cons of social media for you to see if your brand can survive in social media marketing.
And now that you are equipped with the social media strategies that are effective for business, check out these social media strategies that you can apply and how will you know if it is right for you.
Social media strategies that you can apply
It is imperative to use social media strategies that are suited to your business because when these are implemented strategically, your objectives and goals can be achieved smoothly. When you figure out which strategy you want to explore, you can perform an experiment and see if it will work for you.
So how would you know which ones are applicable to your brand? Aside from the factors mentioned above, here are some other components that you need to consider when you try to test your hypothesis and check if it works for your business.
1. Define your goals.
Identifying and setting your goals clearly enables you to visualize what you want to achieve for your business. By doing this, you will be able to determine the steps that you need to take to be able to achieve that said goal. When you have successfully listed down the steps, you can easily spot which tasks you can prioritize and allocate your resources to.
In addition, you can also identify the key metrics that you can track so you can monitor the effectiveness of your social media strategies and campaigns.
2. Choose the right social media platform.
Look for the right social media platforms to focus on. You can do your research and look at the demographics of the users of the social media that you want to focus on. If the demographics of the users are in line with your brand, then you can try to use the platform.
You can observe if the social media page of your brand is being frequently visited. You can do simple checks like how many views, likes, shares and interactions are happening daily on your page.
3. Schedule your content.
Once you have nailed down the social media and content strategy that you want to implement, you must know how to schedule your content by picking the right time of the day to boost your advertisements' reach, impressions, and engagement.
This will help you to have an efficient marketing campaign because there is a higher possibility that your audience will get targeted and see your brand's advertisements. You will know if it works for you when the number of engagements at the chosen publishing time is higher compared to your other posting times.
4. Ask for feedback.
You can use the customer feedback of your clients to improve your brand. This can also create brand loyalty when your clients see that their feedback is being valued. You will know if it will be a good strategy if your clients will do a return purchase of your brand.
5. Respond to clients' questions.
This strategy enables you to have conversions on your social media page. Through this, you can communicate with the clients in real time and address their questions about your brand. You can also take advantage of the rise of AI by implementing chatbots on your website.
By adding the frequently asked questions (FAQs) in the chat box, you can filter the queries that can be answered by the AI which can be extremely helpful when an existing or a potential client asks questions outside of office hours. If there are more complicated questions or situations, the AI will prompt the community manager to answer those.
You will know if it is right for you when your leads convert after engaging with you or the chat box that you created. You will also know if they are satisfied with your answers by the way they responded to you.
6. Seek experts' advice.
Never hesitate to seek help from experts in digital marketing especially if you have no background in social media marketing. This strategy will definitely work for you in identifying potential business opportunities in social media because they have the right tools and experience that can help you to generate leads and increase your conversions.
It will take a lot of resources when you try to identify potential business opportunities in social media. However, if you have successfully identified these and successfully applied the appropriate strategies, then your brand will do well in social media marketing.
Key takeaways
Social media provides a lot of opportunities for businesses if the platforms were used correctly and strategically. It also offers several tools and features that can help you gain insights about your target market as well as the likelihood to assess whether the strategies you have implemented work for your business.
With that said, here are some key takeaways from these articles that you can use when you want to benefit from using social media for your business.
Know your audience. You must understand your audience so that you can easily connect with them and you will know what social media strategy will work best for them. It will also help you to determine what social media platform you will focus on.
Plan your social media content. Do this in advance so that you can determine which content strategy suits your brand best as well as the type of content that will be effective for your audience while still staying organized and consistent in terms of branding and messaging.
Seek expert advice. Never hesitate to ask for help from the experts, because they have the latest tools and years of experience. They can help youtube generate leads and conversions for your business.
Do you have more questions when it comes to identifying potential business opportunities in social media? Let's have a chat and we'll see what we can do for you. Connect with us through our Facebook, X, or LinkedIn accounts, and subscribe to our newsletter to stay up to date with our latest releases.
Subscribe Now
Choose topics you want to get regular updates on: