Digital got you dazed?
Type it below, and we'll show you what we've written about it!
Mobile Application Development
20 Best Android App Development Software for Building Great Apps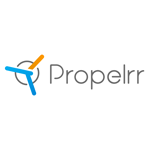 Propelrr

27 Jul 2022

13

min

read
Of the options available to you online, these are the best Android app development software for creating robust apps.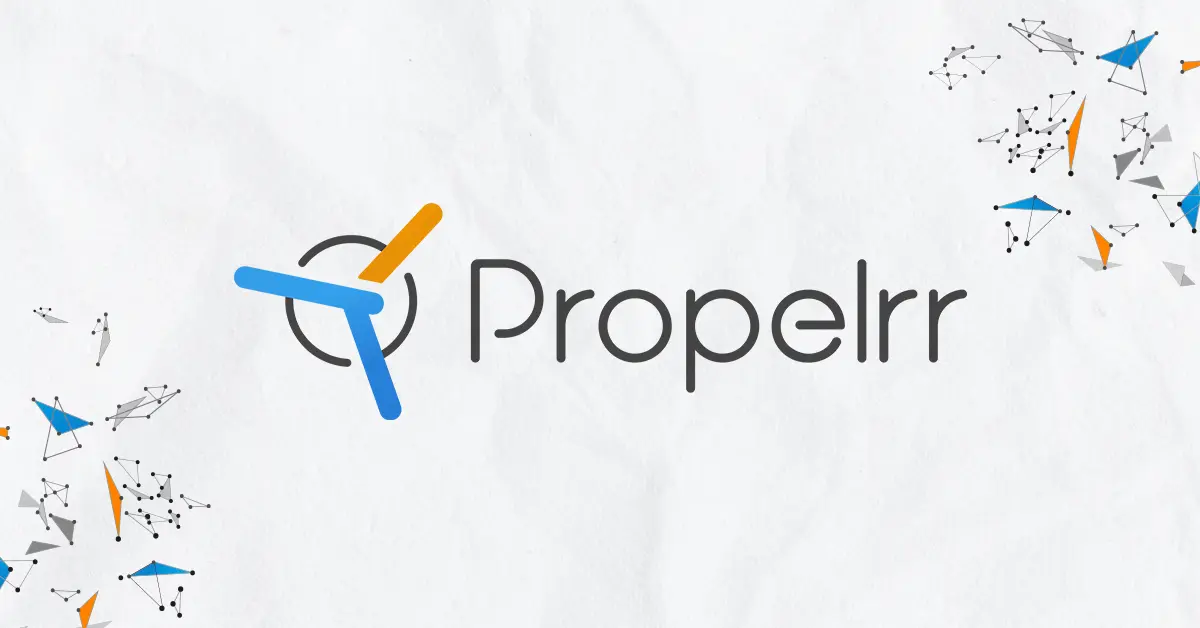 Mobile app development companies around the world know that it's an absolute necessity to develop an Android-compatible version of their applications. And for good reason.
Android, after all, is one of the most popular operating systems among mobile users. Globally, there were over 3 billion active Android users across 190 countries this 2022. And as these numbers continue to grow, it is only natural for users to demand more high-quality and efficient Android apps.
The recent growth and development of android users mean that Google has been at odds with regulators and developers over the amount of revenue it is able to take from subscriptions and transactions. However, that said, Android nonetheless holds over 85% market share in Brazil, India, Indonesia, Turkey, and Vietnam. With that percentage, software development applications will see a great development boost in the foreseeable future.
To answer these demands, it's important for brands like yours to choose the best Android app development software for your projects. Doing so will help your business provide robust and seamless app experiences that will increase the possibility of customer satisfaction and loyalty.
With that in mind, you must always consider those software applications that best suit your business style. Whether you plan on developing applications or merely improve the aesthetics of the design of your website, choosing the best software development application is an essential part of growing or introducing your business in the market.
Take your pick of the best Android app development software
There are actually lots of mobile app development software is a good thing. But since there are so many, it can get tough for one specific tool to rely on. To ease the burden of choosing among a multitude of software development applications, here are 20 of the best application development software for you to choose from that will cater to your business as well as budgetary needs.
1. AIDE
Perfect for: Businesses that are starting to venture to mobile apps
Pricing: Free (with in-app purchases)
Want a mobile app development software that works on different Android devices? AIDE may be your best choice. AIDE works on an Android tablet or phone, so that you can turn your device into an app development tool, everywhere you go.
AIDE provides step-by-step and interactive coding lessons, which is a great additional learning method to reading good mobile app development books. The development environment also provides a comprehensive feature editor with code completion, smart code navigation, and real-time error checking capabilities. This mobile app development software works with the best programming languages today, such as Java/XML, C/C++, Java console, and Eclipse.
Once you are done making your app, AIDE lets you develop and deploy your Android apps directly to your Android device.
2. Appy Pie
Perfect for: Businesses that want effective apps in a snap
Starts at $9.99 per month
Who knew that one of the best mobile app development software does not involve coding knowledge or technically-advanced skills? Appy Pie does just that, since it is a no code application development platform. Because while it is great that you are well-versed with the best programming languages today, it would be of a huge help to use a no-code platform if you are rushing to meet a client's app needs. 
By creating apps via Appy Pie, you can deliver fast and easy-to-use native app experiences to your customers. Your apps will also have offline capabilities for content access, should there be instances that your users may have poor to no Internet connection. In addition, Appy Pie is providing real-time updates for any changes that you will make to your Android apps.
Appy Pie also has hassle-free app store submission features, so that you can easily publish your Android app on the Google Play Store.
3. GameMaker Studio 2
Perfect for: Businesses who intend to engage customers through games
Pricing: $4.99 per month
Regardless of age, people will always love playing games. The digital age has created more gaming opportunities for children and adults alike, so it is no surprise that adults also find themselves getting hooked to new and trending games like online brick or color games. Businesses, on the other hand, must tap on their customers' love for gaming.
GameMaker Studio 2 is a fuss-free game development environment for Android app developers. The mobile app development platform has a wide variety of editing tools to get you started. Some of them are the Image Editor, Workspace Editor, Object Editor, Tileset Editor, and Room Editor. Each editor is designed to customize how your brand's game looks.
GameMaker Studio 2 features app deployment to Android desktops, mobiles, and web platforms.
4. Zoho Creator
Perfect for: Businesses that want to create customized or integrated apps
Pricing: $37 per month
Brands have the responsibility to provide a customized and personalized user experience to their customers. If not, this can cause irrelevant experiences for the consumers that will ultimately result in brand distrust. So, businesses must ensure that their Android apps are relevant and seamless for their loyal customers.
Zoho Creator is a great Android app development platform that exactly meets this need. The platform features low-code development, therefore, app developers can make customized apps with a user-friendly interface, ready-for-use code snippets, and guided scripts for a faster app development lifecycle. Android apps made in the platform also have cross-platform compatibility which means that these apps can be accessed through multiple Android devices.
Zoho Creator enables deployment to various operating systems like the Google Play Store.
5. Android Asset Studio
Perfect for: Businesses that want to deliver better-looking apps
Pricing: Free
The best Android apps, aside from functionality, also have great-looking features. There are many elements to start with in redesigning your Android apps that it could get a bit overwhelming. So, it is best to start with the most simple element in your app: the icons.
The Android Asset Studio is your best option to generate good-looking icons for your apps. The studio contains features for building icons for launching, action bars, tabs, shortcuts, and notifications. The simple mobile app development software also has a Shape Shifter feature, which lets programmers make vector icons or animations.
Android Asset Studio is officially supported in Google Chrome, but can also work well with other well-known browsers for deployment.
6. Genymotion
Perfect for: Businesses who prioritize mobile app scalability
Pricing: $0.50 per hour
It is no secret that mobile app development involves a lot of processes, especially when it comes to testing and maintenance. But this is no excuse for a digital business to slow down app development, rather, brands should find ways to test and operate their Android apps faster.
Genymotion is the best Android app development software for topnotch app scalability. The software grants instant access to different virtual devices and can simultaneously run for various tests and app processing. It also has no nested virtualization so that vital operations can be done quickly with or without a GPU.
Apps made through Genymotion may be deployed through Google Play Store, but will need packages from OpenGApps. 
7. Unreal Engine
Perfect for: Businesses who intend to create appealing 3D apps
Pricing: $1500 per year, with custom license pricing
Nowadays, developers can easily design hyper realistic environments for users. They want bigger and better graphics that are visually stunning that improves and satisfies their user experience. For customer needs like these, businesses have to step up their game through 3D creation tools.
Unreal Engine is another example of one of the best Android app development software for advanced and realistic Android apps. This platform has a wide variety of 3D tools, such as simulation and effects, integrated media support, virtual production, industry-specific templates, animation blueprints, and landscape and terrain tools. The app development environment also has seamless and integrated developer tools, plus multi-platform development capabilities.
Unreal Engine allows app deployment directly to any Android-powered device.
8. Vysor
Perfect for: Businesses that prioritize simple app creation and deployment
Pricing: $2.50 per month
When it comes to app development platforms, simplicity can also be beauty. Vysor is one example of this. The platform is one of the best Android app development software for brands that wish to get their apps done, without all the fancy stuff.
Vysor enables usage of Android apps on a desktop, so that developers can easily navigate and change any elements of the apps. It provides easy integration and ease of use to developers. Some of the platform's notable features are mirror or control function for Android, screenshots, wireless capabilities, Vysor share, and even access to all future features that the Vysor developers may launch.
Apps created using Vysor can easily be deployed by sending a link to the intended users.
9. Sourcetree
Perfect for: Businesses who prioritize overall app management
Pricing: Free
Apps would need updates every now and then. Even as you are still in the middle of pilot testing the app, you would have to update a little or even several changes. Now it would be easy for businesses to lose track of this, especially if you have other app campaigns on the way. 
Fortunately, you have Sourcetree to help you install, update, and manage coding environments through a Windows device. This mobile app development software is ideal for those who are new to GIT and want to have a visualization of their codes. On top of that, this platform also provides BitBucket tools for better development workflows.
Sourcetree deploys created coding systems through its BitBucket Pipelines. 
10. IntelliJ IDEA
Perfect for: Businesses with advanced developers that are ready for anything
Pricing: $49.90 per month 
For some brands, they would want to make their own apps. Why not? This is especially great if you have assembled a team of developers already, or your brand specializes in advanced and customized user experience.
IntelliJ IDEA is the best Android app development software option for businesses like these. This software provides mission-critical tools, but without the hassle for plug-ins. Developers can use the integrated version control systems and various supported languages and frameworks. It also has smart code completion features, to help even the most advanced developers finish their apps even more quickly. 
IntelliJ IDEA apps can be deployed through server access configuration.
11. LeakCanary
Perfect for: Businesses who intend to lessen memory crashes
Pricing: Free
When an app constantly crashes, what do you usually do? Some might wait for patches or app updates so that they can continue using the app. But for others, especially if it is not an app that they usually use, will just delete the app.
Avoid this situation from happening to your brand's apps. Detect memory leaks with LeakCanary. This mobile app development platform helps detect and resolve Android framework leaks through the following steps: (1) detection of retained objects, (2) heap dumps, (3) heap analysis, and (4) leak categorization. This software also lets developers check out suspected references that may have caused the leaks. 
LeakCanary is hooked to an Android app's lifecycle, for automatic detection of crashes or errors. 
12. Visual Studio – Xamarin
Perfect for: Businesses who want to deliver native apps with a single shared code
Pricing: $45 per month
Brands want their apps to work the way they expect them to be. It would be a huge waste of time, money, and effort (and a great deal of embarrassment!) to businesses if their apps didn't provide the user experience that they hoped and promised to do. For this reason, brands should definitely have an app development software that is specifically designed for this purpose.
Enter Visual Studio – Xamarin. This great software creates apps with native user interface controls, enabling these apps to behave and work the way users and their creators want them to. This platform also has amazing native app development features, such as Native API Access for full access to functionality using platform-specific capabilities and Native Performance for hardware acceleration and compilation. 
Visual Studio – Xamarin enables code sharing in Android platforms. 
13. Eclipse IDE
Perfect for: Businesses aiming for dynamic app models 
Pricing: Free
Who wouldn't want powerful and dynamic app development models? In this way, your developers or yourself can easily configure your best Android apps. But you would need a powerful platform to do that for you, and Eclipse IDE may just be what you are looking for.
Eclipse IDE has different mobile app development software for your needs. They have different installers and packages on their website. For example, the Eclipse Modelling Tools are ideal for building model-based applications. These tools let developers design domain models using graphics and create dynamic instances for these models. Eclipse IDE also has specific tools such as Eclipse IDE for Java Developers and C/C++ Developers. 
Eclipse IDE enables deployment through various platforms and servers. 
14. DeuterIDE
Perfect for: Businesses who are always on the go, like events or transportation-related
Pricing: Free
Brands that focus on services like transportation or events, need on-the-go app development software. They cannot always bring their laptops or PCs around, and it might sometimes be difficult to do so. A mobile app development software that works on tablets and mobile phones is their best option. 
DeuterIDE is a mobile-based programming editor that also has an online compiler and integrated development environment for Android devices. Some of its powerful features include the following: user-defined templates, virtual keys for programming symbols, online source code compiler, syntax highlighting, brack matching support, and HTML previewing. 
DeuterIDE apps can be easily shared through code, with its Facebook and X integration support. 
15. Android Studio
Perfect for: Relatively new Businesses
Pricing: Free
Android Studio is a popular and free mobile app development platform. You will have access to modern and advanced functionalities as well as powerful community support with this tool. One of the primary reasons for using this tool is that it reduces overall development time, allowing you to create high-quality apps for Android devices.
Android Studio is a large software that is used to create native mobile applications for Android-powered devices. The IDE includes an intelligent editor, a UI designer, a testing emulator, and many other features. The software is quite powerful, and it provides developers with numerous customization options for creating the right applications. Its features include GitHub integration, C++ & NDK support, a Fast & feature-rich emulator, Testing tools & frameworks, Gradle-based system.
16. B4A
Perfect for: Small businesses that do not have any workable knowledge of programming.
Price: Standard: $59 per year; Enterprise: $119 per year.
Basic4Android, otherwise known as B4A is an alternative to Java programming. The language is similar to Visual Basic and Visual Basic.Net but has been tailored to the native Android environment. B4A is an object-oriented and event-driven programming language. B4A includes a visual designer to make it easier to create user interfaces for phones and tablets with different screen sizes. Compiled programs can be tested in AVD Manager emulators or on actual Android devices via the Android Debug Bridge and B4A Bridge.
B4A creates standard signed Android apps that can be uploaded to app stores such as Google Play, Samsung Apps, and Amazon Appstore. No additional dependencies or runtime frameworks are required. It supports all types of applications such as games, database, connectivity, sensors, and hardware. Its features include: SQL databases, Highly extensible Robust debugger, Web administration, and Vast documentation.
17. Ionic
Perfect for: Businesses that want lower costs of development and easier deployment in IOS, Android, and the Web.
Price: Basic: $499/month; Standard: $2,499/month; and for Indies and Startups: $49/month.
Ionic is an open-source UI software development kit for creating cross-platform apps. Ionic makes use of industry-standard web technologies such as HTML, CSS, and JavaScript. Apps can be created and uploaded to an app store by those who are familiar with web development.
Ionic's early versions were tightly integrated with Angular, a popular frontend framework for creating dynamic web pages and PWAs. Later versions employ web components that work in tandem with other popular JavaScript frameworks such as Angular, React, or Vue. Developers can choose to build entirely in JavaScript without using a framework. Ionic also supports multiple backends, including AWS, Azure, and Firebase.
Consider Ionic if you want to create a feature-rich Android app for your company. This cross-platform tool is ideal for developing high-performance apps that can be easily scaled as the business grows. It is simple to use and integrates seamlessly with AngularJS. Its features include: NDK support, Core native functionality, Simple UI components, Ionic CLI, and JavaScript components.
18. Flutter
Perfect for: Business that wants to develop a beautiful and stunning interface that feels natural.
Price: Free
Flutter is an open-source software development kit that allows for the rapid and easy development of cross-platform mobile apps. You can quickly create high-quality natively compiled apps for iOS and Android without having to write code for each app separately. You only need one codebase for both platforms. It is a portable UI toolkit that allows you to create native-like apps for mobile, web, and desktop from a single codebase. It employs the programming language Dart and Material Design and Cupertino widgets. Flutter developers can create stunning user interfaces that look and feel native. Even though you're using a single codebase, it behaves naturally on any platform.
Flutter is the only framework with a mobile SDK that provides a responsive style without the use of a Javascript bridge, achieving performance levels comparable to its cousin and direct competitor React Native. It integrates easily with various platforms such as Android, iOS, and Linux, as well as MAC, Windows, and Google Fuchsia applications. Its features include: Rapid development, Faster time to market, Native app performance, a Single code base, and Rich widgets.
19. iBuildApp
Best for: Small & medium businesses and Agencies.
Price: For all plans, iBuildApp provides a 15-day money-back guarantee. It has three pricing options, namely Company ($250 per month), Business ($59.40 per month), and Enterprise (starts at $200,000 per year) are the three options.
iBuildApp is a well-known "do it yourself" platform for creating iPhone and Android apps with no coding required. The self-service web platform allows any organization to easily create its own mobile applications and publishing materials. It is an automated mobile app platform that includes design templates and a widgets marketplace. Its features include a promotional toolkit and push notifications to allow users to create a custom feature as it supports development for multiple industries such as healthcare, radio stations, event planning, etc., it also provides more than 1,000 design templates.
20. Shoutem
Best for: Small to Large Businesses.
Price: Shoutem offers a free trial period. It has three pricing options, namely Basic ($22.90 monthly), Advanced ($58.90 monthly), and Unlimited ($139.90 monthly).
Shoutem's app-building platform includes a variety of features and customization tools that enable users with no technical knowledge to create Android and iOS mobile apps in minutes. Shoutem has several advantages, including fast and native apps, offline capabilities, real-time updates, app security, and more. 
Shoutem also comes with a drag-and-drop app designer; it can display a preview in the native preview app, and it gives you the option to Re-Publish for free.
Lastly, Shoutem provides monetization features like E-commerce, Mobile Advertising, and an automated publishing facility to iTunes and google play. Lastly, it can be integrated with WordPress, Drupal, Ning, Facebook, and X.
Scouting for the best app for you
Choosing the best app for you is a rather daunting task, especially when faced with a variety of selections that appear the same and offer services that, more often than not, have little to no difference. That said, it is important to make a distinction between the services/products that are offered to you. In other words, choosing the best application will depend on your preference and your business style, whether you are a small or a large business. Lastly, choosing the best development software for you is a convenient way of starting your business as it helps with the web designs or applications that you really want.
Key takeaways
Mobile app development platforms are great tools to aid you in making optimized campaigns. But of course, each platform has its own advantages and disadvantages, depending on your purpose for developing an app. Also, do not forget these important tidbits when it comes to choosing a mobile app development platform:
App development software is a crucial part of your business. Choosing your apps either for development or design purposes will be a crucial part of your business. This is because the design of your website or the quality of your application will largely depend on how the application was developed. As such, choosing the right development software will, in most circumstances, be the hallmark of a great website or application.
Make it part of your decision to consider your brand's needs. First, ask yourself why your business should choose a particular platform. Why do you need a visually-appealing app? Do you have the budget for it, how long will you use it, and is it aligned with your business goals?
Aside from your brand, think of your customer's needs too. No matter how you think your app is awesome, you have to test if your customers actually like them. If customers find the app is irrelevant to them, they may not download your app or pay attention to it.
App development doesn't end once you deploy the app. You have to be ready for app maintenance and other configurations that you have to make based on your customer's feedback. You also have to consider changing regulations when it comes to app development, like new rules that certain app platforms like the Google Play Store may impose for the coming years or months. 
Android app development can be complicated, but it can always be simplified. You also do not have to shoulder all the responsibilities of app development on your own. You can always ask for help from us, and we're sure to provide you with the best Android apps for your brand. 
Just reach out to us on Facebook, X, or LinkedIn, and we'll be happy to assist you in your app campaigns. 
Never miss a bit from the Propelrr blog, and make sure to subscribe to our newsletter to get the latest in digital marketing stories and tips in your inbox!
Subscribe Now
Choose topics you want to get regular updates on: