Digital got you dazed?
Type it below, and we'll show you what we've written about it!
Solid Results, Stronger Propelrr Culture: Aviators Take Flight!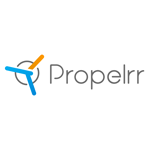 Michael Millanes

22 Jun 2017

6

min

read
The downfall of many HR practitioners is thinking that people's attitude and behavior can be altered by overnight seminar or workshop.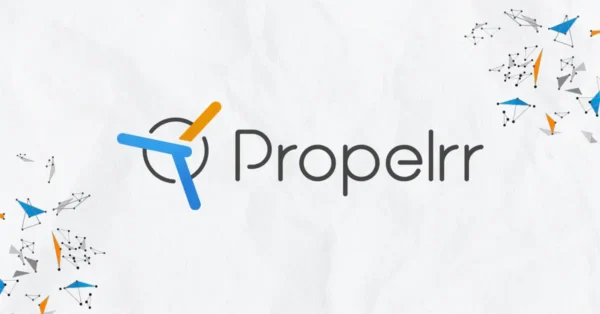 In the global world where change is the main determinant; the survival of organization and their ability to show high performance depends on their ability to comprehend the environmental changes and to create appropriate innovations for these environmental changes (Kalmuk and Acar, 2015). Propelrr as an organization responds to such challenge by creating a culture that constantly acquires and integrate new knowledge into its system and principle of operation. Being in a competitive environment, it anchors to the belief that 'organization's increased capacity for improvement through learning and growth enhances internal process effectiveness (Kaplan and Norton, 1996), of which has an important favorable impact on customer relationships (Banker et al, 2004; Yeniyurt, 2003).
The ongoing Human Resource Development program of PROPELRR was born from a chance encounter of Mr. Gary Viray (President – Propelrr) with his former colleague Mr. Michael Millanes —me.  The encounter led me to facilitate a seminar/workshop about Stephen Covey's 7 Habits of Highly Effective People. After which, a series of serious discussions about the things that can help people cope up with the demands and stresses of agency environment followed. I noted in one of the meetings that 'Human Resource Training and Development' to be sustainable should be seen as a process and not just a 'one-time big-time' activity. I was then on-boarded to serve as a consultant to such initiative. Planning sessions followed and the rest is history. 

Mr. Gary Viray, when asked about his mind on initiating a sustainable training and development program for the workforce of Propelrr passionately expressed the following;
"In a highly competitive industry like ours, we need to make sure that we deliver our results based on set targets. Digital marketing is about technology innovations plus strategic marketing executions. Everything we do is measured with the corresponding KPIs (Key Performance Indicators). It is a daily grind to make sure that our inputs produce the outputs because the competition is fierce. It is a battlefield out there in the digital space.
We have been around for more than 12 years, offering only a limited set of service specialization but when we started to map out our roadmap in 2013 to expand our service offerings, we understood that the key component to execute well our plan is the manpower resource we have who are familiar with our structures and processes. We invested on skill-based intricacies of our business. We could say that we are good at training people to be better, skillset-wise. We are structured, and process-oriented. We know our craft.
However, as we try to 'drive the bus on a higher ground'. Our people who are relatively younger ranging from 21-25 years old started to feel jaded. Despite our preparations on the skill set development, our progress was slow. Our team is stressed, and they aren't pushing well enough based on set milestones. We began to see our team leaders asking why they aren't effective enough to move their members to meet targets. They started to ask why the new members are not as motivated as they are. They begin to feel incapable and incompetent.
Given the above situation, the leadership team understood that it is a showstopper to our vision to scale. We foresaw that if we grow our organization with our current situation, we would be like a sandcastle with a weak foundation. A single blow along our way can easily break us apart. It shouldn't be.
We needed to step backward to find the missing link or formula. We began to ask fundamental questions again on what makes people move a mountain, what makes them successful, what makes them happy and feel that they are a value to the organization. It wasn't surprising that the answer is basic – Character and Culture. We all agreed and believed that when the heart is ready, anyone can go to battle. This is the same principle used in Sun Tzu's Art of War and Genghis Khan's winning battle formula. What makes Google, Google? What makes Apple, Apple? Culture!
As a resolve, we started to embark on a journey to go back to our vision-mission, define our character attributes, and ultimately, live a culture we collectively defined."

The Propelrr CDP
Four (4) major components make up the overall design Propelrr's Character Development Program—each one conceptualized to achieve specific goals and issues
Propelrr Spark
SPARK is the induction program of the company. It aims to open the door and windows of the organization to new aviators. It also prepares them to the nature of operations and Propelrr culture.
Propelrr Build
BUILD is the character development program of the company. It aims to continuously build a culture of growth among the staff and leaders of the organization. In the world of digital marketing, Propelrr still believes that personal and organizational success is in the strength of character.
Propelrr Lead

LEAD is a special leadership enhancement program for members of the organization holding positions of trust and leadership. It aims to aid them with principles and values of a Propelrr Leader – Manager necessary in ensuring the accomplishment of deliverables without compromising the welfare and wellness of aviators under their care.
Propelrr Breath
BREATH is the culture promotion program of the company. It aims to strengthen the culture of excellence, agility, creativity, accountability, and competitiveness in all the areas, corners, and operations of the organization. Basically a walk through to what it's really like to be a true Propelrr aviator.
And for almost a year now, several activities take place on a regular basis, activities that address needs of the four components mentioned above.
First Day of the Month Talk
Monthly General Assembly
Monthly Lead Session
Glide Session (individual and group)
Month-end celebration and gathering
Quarterly overnight seminar, workshop, or team building
Propelrr isn't trying to be the next Google or Apple. Surely, that's something to aspire for, but what has been going on for its aviators is worthwhile enough in its own right. At the end of the day, the dream is simply to have a workplace that is uniquely Propelrr, with people whose characters and work ethics are the embodiment of the values espoused by the organization.
More than creating a tight-knit community, what it's forming is the closest thing to a family. This, I believe, is what's going to drive further success for Propelrr.
That's how aviators do things differently.
Subscribe Now
Choose topics you want to get regular updates on: