Digital got you dazed?
Type it below, and we'll show you what we've written about it!
Ineffective Outreach Strategies You're Probably Doing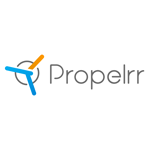 Propelrr

13 May 2022

7

min

read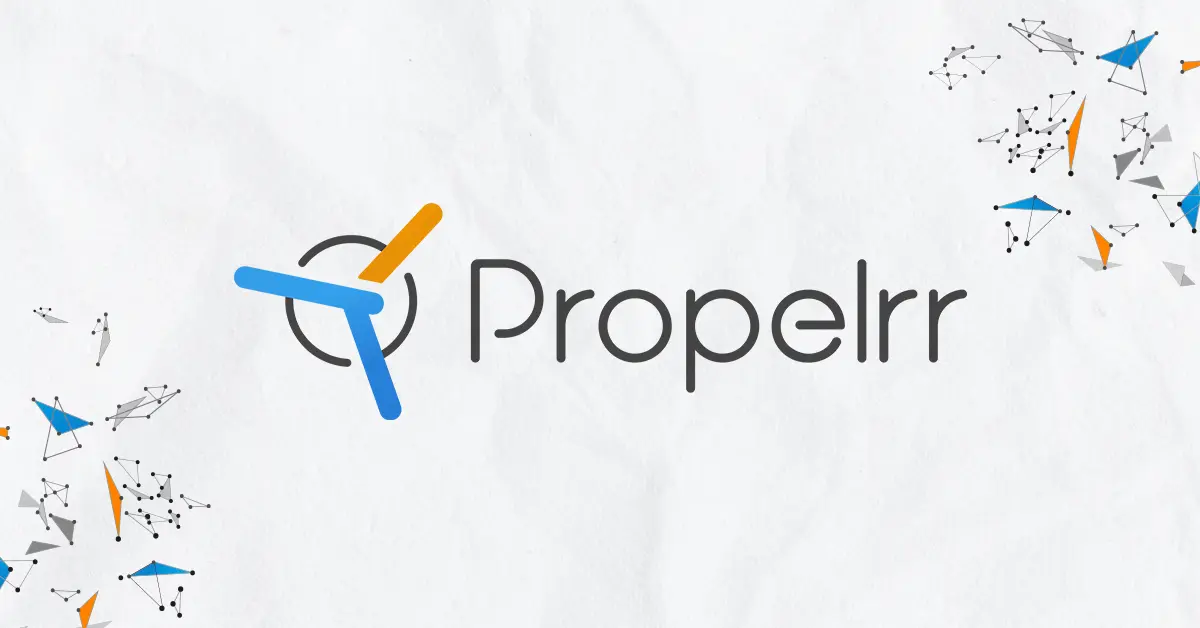 Probably we can start by making sense of the world increasingly influenced by algorithms. What do you think? Or maybe, we can start with what the fork is link building? No? Then, let's get real here. Next to users, links are what makes the web work. In the 90s, search engines were democratic about which pages should be on top and which should be the runner-ups. Of course, I'm just being sarcastic!
Search engines are just that crude, back in the day. Make a hundred spam links, cloak a thousand more pages, and perform SQL injection, and voila – your page is on top. Understanding search engine behavior used to be easy until they became increasingly sophisticated through continuous web crawling, killing duplicate content, policing spammy articles, and devaluing crappy links; things they were never good at before.
Today, if you're an SEO service company or practitioner and, if by any chance, one of the above black hat strategies throws you a proverbial loop, you may want to consider another career or to be just really stubborn sticking to your guns.
Considerably these days, link building has been very challenging than ever before. The goal of getting external links to link to your page in the hope of improving SERP position and traffic is no longer easy. We know that any link building method is only as good as its weakest link if done wrong. There have been hundreds of link building strategies discovered and every digital marketer thinks that it works. One of which is outreach (if it is used for link building). 
Pretty sure, everyone's familiar with outreach considering it's one of the widely used link building methods. The question is—when does outreach become wrong? What are the most common ineffective outreach strategies and how can you address them?
MISHAP # 1: OUTREACH FOR (INDECENT) PAID LINKS
For some reasons and copious "gifted" ideas, you have a lot of money (to waste) for paid links from a 3rd party website. Seems like a good link building strategy, no?
We've been receiving a battered number of emails offering $$$ for paid links. Sure thing, you've received this kind of offer too. Exchanging $$$ for a (now worthless) link is against the long-standing policy of Google against paid links. This has been the trend that many pseudo blogs and websites out there open for this type of trade. A masquerade, if I may say.
Notably, January of 2012, Google penalized their vertical affiliate, Google Chrome, for violating Google's quality guideline. Chrome's marketing campaign violated Google's own rule when they pay bloggers to post "reviews" about their web browser.
Be warned as search engines, particularly Google, are getting K-9 noses to sniff all these activities out and penalize them from giving "too much" love for links. You could also consider sacrificing consumer credibility when talking about paid articles and links. Though this sounds subjective, better keep in mind that your consumers are getting smarter, and more clever.
So, why gamble to something where the pool of possibilities is measurably smaller and the stakes are higher?
BOON #1: SWEATING FOR PERPETUAL OUTREACH AND CONTENT
True enough, this is like saying guest blogging and outreach are no way dead. I very much agree with Jennita from Moz. It's time to move with a purpose, more than just dropping links and paying content.
On the other note, Matt Barby, in his article in Point Blank SEO, has prepared a content outreach pyramid to explain the model of outreach. I think it is now my time to furrow this pyramid into a humble circle of outreach.
With this model, you don't need to try willy-nilly to get your posts on every blog for the sole purpose of link building. Take that big hole of influencers and target websites as the core of this outreach model. Each of this website has its protective layer against spams and of course, any type of Google Penalties; but on the other half of this layer is their constant need for varieties of content and writers. This other half would open opportunities to every outreach person to penetrate these sites using different types of content.
But wait, there's still this 'red' thin layer that would represent the websites' guidelines and restrictions for contributors and guest bloggers. So, to be able to penetrate these influencers/websites and to be able to crack their layers of restriction and protection, you have to build relationships with them and of course, you have to remember the "king" — offer good and quality content. For their background check, better build your profile first through websites with DA not lower than 40 (for authoritativeness), create your own blog, have active social media footprint, and think of any other ways to get you more visible within striking distance from them (your prospective influencers/websites).
The last layer represents different purposes of doing outreach. Some of it are link building, readership, click and referral traffic, and building authority. Notice the confidence level indicated above? Yes, you're seeing it right. If you're doing outreach roughly to satisfy your link building purpose, it won't get you at the core.
By necessity or by choice, you don't have to pay for links to build links. Don't pay for garbage, neither create some. Go sweat out for it will pay you much better.
MISHAP #2: OUTREACH FOR CONCENTRATED LINK DISTRIBUTION
No matter what you read, we all know outreach is of tremendous help when generating links. It is SEO's trump card for the foreseeable future.
Let say, you have aced outreach and have penetrated a good number of websites, ranging from sites with high and low PR (Page Rank) and DA (Domain Authority). You were able to publish 40+ articles for the past months (sounds AWESOME, eh?). The following months, it mounted up to 60+ published articles, with 2 client's links each, yet all of the same websites you got from the past months. Still sounds impressive?
In case you haven't noticed the buzzkill, the practice of off-putting your link building strategy to just a number of websites limits your chance to practically build your website/page's authority. It's all but a suicide out there, at least for some hardcore SEO guys.
I know you'll ask why. Planting apple trees to a square-meter garden won't make you harvest lots of apples. Planting apples to a wider land property will. Imagine all your backlinks coming from the same lots over and over. Then, think like Google. If you are Google, would you see these concentrated link patterns as natural? Of course, not. Google counts the number of reputable (and spammy) websites linking to you, not the number of links. Links from unique domains matter more than links from previously linked sites given all factors are equal. If Google sees this as concentrated and finds unnatural, you are less likely to lose your link building hope.
BOON #2: CONSIDER THE WEIGHT AND THE NUMBERS
Sure, you aren't doing outreach to gain a list of websites and regularly submit articles with links. Search engines value links differently. This strongly draws a parallel that a diversified link profile is at play. Outreach aims to grow your "votes" of credible external pages linking to your site.
Content building using outreach or guest posting should never be automated and scaled for simply one link or site. I would argue that you should be mindful of the link volume and the weight it carries to your site and/or community. If the website is not an authority or its content is irrelevant to your site, truthfully, it's time to panic.
You can ask the following questions to help you scale your link volume and value.
Does the website carry weight in terms of metrics and my target niche/community?
How many links have I gained in this particular website for a span of _______?
Is my article gaining social media traction and engagement?
How many backlinks have I gained from how many websites?
How much traffic am I getting from this site?
Am I benefiting in this website? In what way?
Again, sell apples to one, sell grapes to some, sell garbage to none.
MISHAP #3: OUTREACH USING WRONG TIER STRUCTURE
Building links takes no silver bullet, ladies and gentlemen, nor a plug-and-play. It takes gifted tactics and incredible ideas to acquire inbound links to your site. It is indeed an important driver that makes you rank higher and soar your website's traffic.
Outreach is tough, too, especially when you are aiming to include links in your article. Editors would less likely accept your idea bribe with those commercial anchor texts. It might seem like a spam offer, either. In order to deal with the changes in algorithm and difficulty in linking directly to your main site, great minds in the industry have discovered a method to indirectly link websites—tier links were born. Tier linking is a strategy where you can acquire links to pages that link to your own page.
Interesting indeed, but when structured wrong, might lose essence.
So, when is tiering off beam?
The problem isn't with the idea of tier linking itself but with the structure. Do not use social bookmarks and low quality directory links for your tier linking strategy. Low quality directory links and social bookmarks are also ground for penalty and might essentially break your tier structure. Just use relevant contextual linking from authority sites as careful as you can. The greater the power juice, the better the ranking punch.
BOON #3: THE IDEAL STRUCTURE OF TIER LINKING
Juicing out link authority to your main site is the main purpose of tier linking, a scheme often misunderstood by some.
Remember that Tier 1 links are made to make your main site rank higher and bring traffic. It can pass link juice to your main site thus, it is very much ideal to do Tier 1 links to sites with high ranking and authority. Conversely, Tier 2 links can act as a second push to your Tier 1 links to make it stronger and gain link juice. Tier 2 links can get Tier 1 link index fast and give your Tier 1 some link juice. Every link builder should also be mindful of the link volume and distribution for each medium. This would explain why some of the tiered links have low success rate and some, almost worthless.
True enough, it is really hard to strategize for link building when all your outreach tactics are getting hijacked by search engines. After reading this and other outreach-for-link-building articles out there, ask yourself, "Is my site getting some link love?" Try finding a sliver of daylight to assess your outreach practices and link building tactics.
Now, at a 180 degree point of view, indeed, outreach is just one way and it serves more purpose than just building links. Looking at the other 180 degree standpoint, everyone is still haggling to find the best ways to build links, if there's any.
Hoola! Whether you think this article paints too broad of a stroke or just hit the nail straight to your head, throw me some comments.
Subscribe Now
Choose topics you want to get regular updates on: