Digital got you dazed?
Type it below, and we'll show you what we've written about it!
Become a Better Digital Marketer With These 18 Online Courses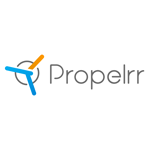 Propelrr

04 Apr 2023

11

min

read
To become a better digital marketer, you will first have to reconcile with the fact that you'll always have to be learning. With the field evolving and becoming even more competitive, you can't just rely on what you learned at one given point in time.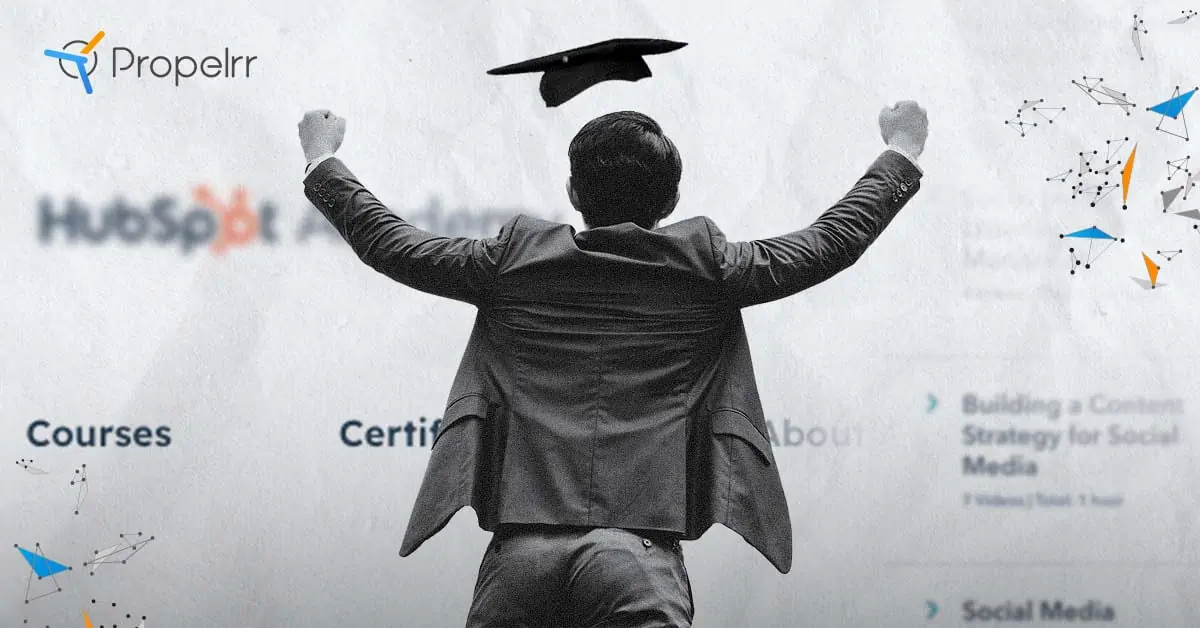 As business digitalization is adopted at a breakneck pace amid the pandemic, the demand for competent, data-driven digital marketing professionals has heightened, more than ever before.
According to Marketing Land, the digital marketing industry rose to over $640 billion, up from $322.5 billion in 2020. Furthermore, the United States alone accounts for 27% of this exponentially expanding industry. Digital marketing is an ideal option if you're hunting for a new career opportunity that is almost certain to provide job stability for years to come.
To be competitive in digital marketing, you must have a wide range of expertise and training which, thankfully, you can also gain online these days. Often, these online courses come with a corresponding certification that will provide you and future clients solid evidence of your outstanding credentials.
As a leading digital marketing agency that operates on a global scale, here are some of our best picks to get you started on becoming a digital marketer.
We've also updated this list to include courses in marketing experimentation which will no doubt become an invaluable skill in your endeavors to continuously innovate your products, services, and campaigns.
READ MORE: 5 Marketing Experiments That Show the Value of Testing Ideas First
Courses to take to become a better digital marketer
Courses from HubSpot Academy
HubSpot Digital Academy is the teaching and training arm of HubSpot. For those of you who may not know, HubSpot is one of the leading digital marketing companies in the United States. With their wide and established expertise in inbound marketing and other digital marketing principles, HubSpot is one of the ideal institutions to receive digital marketing training and certification from.
Their training courses are led by their friendly in-house experts and cover a vast range of topics like the following listed below.
1. Marketing research courses
Marketing research courses provide invaluable insight into consumer behaviour and marketing strategy. These courses help marketing professionals understand customers' needs, wants, and buying trends so that marketing campaigns can be tailored to their preferences.
This marketing research course offered by Udemy covers the fundamentals of the practice and is available for self-paced, on-demand access. It's a relatively short course that you can complete in a little over five hours and comes with a certificate upon completion.
For a price point of Php 2,790, your course will include discussions and material on:
What is marketing information and research
The marketing research process
Questionnaires and research methodologies
Data analysis
Presenting findings and conclusions
Digital marketing research
As of writing, the course fee is also available at a 75% discount, cutting costs down to just Php 699.
2. Inbound Marketing Certification
A great course you can start with in your pursuit to become a digital marketer is HubSpot's Inbound Marketing Certification. This course will help you better understand the concept of inbound marketing as well as best practices in the business.
As a primer in context: inbound marketing explores how to attract visitors to your websites and, subsequently, how to turn these visitors into leads, customers, and even promoters of your brand. It's a four-hour course that covers the basics of inbound marketing and includes topics such as content development, social media promotion, lead conversion, and nurturing, to name a few.
What does the course cover?
Basic understanding of inbound marketing
Understanding social media promotion
Understanding and creating a conversion optimization strategy
Aligning sales and marketing
2. Content Marketing Certification
In today's digital landscape, content reigns supreme, and content marketing is a critical component of any successful digital marketing campaign. Obtaining HubSpot's Content Marketing Certification is beneficial to both your job and your business.
Today's marketers should be able to write and communicate effectively. To introduce and conduct their content marketing strategies, you should know how to create flexible and repeatable processes.
What does the course cover?
Storytelling
Content ideation
Content development framework
Content repurposing
Content promotion
Content analysis
3. Social Media Marketing Certification
The recently revised Social Media Certification will assist you in shaping the discourse surrounding your business, building engagement, and attracting new clients and partners. It is the only social media training you'll ever need. Building a strong social media campaign will help you broaden all of your other inbound marketing activities while also raising brand visibility, spreading word of mouth, and attracting customers. Social networking, in other words, is the pinnacle of inbound marketing.
What does it cover?
Create a social media campaign for your company that is both engaging and successful.
Create an inbound social media plan that delights your consumers and grows your revenue.
Make the most of social media's potential to change your company and your future.
4. Email Marketing Course
This email marketing course will show you how to develop an email marketing plan that will help you build your company and your career. You'll learn how to create a "human" and helpful email marketing approach that creates confidence with your contacts, from contact control and segmentation to email deliverability and reviewing your email sends
What does the course cover?
Master the fundamental of email marketing
Learn one of the most high-demand skills in digital marketing and invest in yourself and your future.
Learn email management and how to generate quality leads.
Udemy Courses
Udemy is a popular online learning site. They deliver classes on a variety of topics ranging from SEO to Google Ads, and Sales.
If you want to learn digital marketing from the ground up and break into the industry, or if you're relatively new to the field and want to further your skills, it's worth a look.
Here are a couple of courses from Udemy that you might take a look at.
5. The Complete Digital Marketing Course
This is one of the most comprehensive digital marketing courses online, with over 20 hours of teaching, quizzes, and realistic steps to take. SEO, YouTube marketing, Facebook marketing, Google AdWords, Google Analytics, and more are all included in this course.
It consists of 12 modules that cover the following facets of digital marketing, along with real-life instances that help to connect all of these elements into a cohesive marketing plan.
What does the course cover?
WordPress
Marketing Research
SEO
Email Marketing and Copywriting
Social Media Marketing
YouTube Marketing
LinkedIn and App Marketing
Google and Facebook Ads
Google Analytics
6. Growth Hacking with Digital Marketing
You'll learn about the incredible advantages of digital metrics like lean analytics, online traffic, digital conversion funnels, and LTV and CAC calculations in this industry-leading lesson. You'll also get up-to-date information on inbound marketing, email marketing, SEO, paid acquisition, public relations, viral marketing, and many more!
The demand for digital marketing skills is growing every day, and keeping up with the new developments is an important step to success. With the relevant and effective information available, this growth hacking course places you in the driver's seat.
This flagship course was created in collaboration with some of the industry's best instructional designers. The course is very well-designed, helping you to study growth hacking principles and put them into practice right away.
7. Moz SEO Essentials Certification Course
The Moz Pro series is a six-part instructor-led course that blends detailed, fundamental SEO education with actionable ways to put your newfound knowledge into practice.
You'll get six hours of content supervised by industry professionals, tests at the end of each of the five parts to measure your skills, and brand new qualifications to share with your professional network, employers, and stakeholders to top it all off.
What does the course cover?
Introduction to Search Engine Optimization (SEO)
Keyword Research
On-page and Off-page optimization
Link Building
Reporting on SEO
Train with Google Analytics Academy
Google Analytics Academy teaches you how to use Google's calculation software so you can expand your company by collecting and analyzing data intelligently.
Company owners, web creators, and advertisers may use Google Analytics to see interesting information about their pages, such as how many visits the site attracts, where visitors come from, and how long they are on the site. Google Analytics Academy offers free courses on how to use Google Analytics to boost the success of the website.
Here are a couple of courses from Google Analytics Academy that can help you move in the right direction with your digital marketing career.
8. Google Analytics for Beginners
Google Analytics for Beginners explains how to build an account, add monitoring code, and set up data filters in Google Analytics. You'll discover how to use Google Analytics' interface and results, as well as how to build dashboards and shortcuts. The course will also show you how to create targets and monitor campaigns, as well as review basic audience, acquisition, and behavior reports.
You must pass the Google Analytics test to become a Google Analytics accredited professional. You may have some familiarity with Google Analytics, according to Google. It is not, however, obligatory. You are free to check the tutorials and take the test. You have seven days to retake the test if you don't pass the first time.
9. Advanced Google Analytics
Advanced Google Analytics explains how data is gathered and transformed into readable reports. You'll learn how to gather data that are unique to your company using configurations like Custom Dimensions, Custom Metrics, and Event Tracking.
More sophisticated techniques, such as segmentation, platform reports, viewer reports, and personalized reports, will be demonstrated, as well as targeting tactics such as remarketing and dynamic remarketing, which display advertisements to consumers who have viewed the website.
Courses from the CXL Institute
CXL Institute has some of the best online marketing courses and industry-recognized certifications for those looking to develop new technical marketing knowledge and resources. These courses and certifications are ideal for growth practitioners, sales marketers, UX/UI specialists, and any other marketing role looking to become more customer-centric.
CXL also offers certifications that you can have in your portfolio to demonstrate your newfound abilities. There are completion certificates that add a lot of meaning to the individual looking over your resume.
Here are a couple of courses from CXL Institute that can help you move in the right direction with your  digital marketing career.
10. Content Marketing Research
This content marketing research course will assist you with avoiding unproductive activities. You can find lots of growth promotion strategies all over the internet, but tactics alone won't get the job done unless they're used in light of a well-thought-out plan and structure. CXL is a master at building a business perspective that ensures you get the most out of your marketing activities and investment.
What does the course cover?
Identifying your deepest business expertise
Leaning up your process for topic research
Adopting a professional standard for content promotion
11. Conversion Optimization
CXL's Conversion Optimization course will show you the methodologies and processes used to achieve more and larger wins.
This comprehensive conversion optimization training curriculum will guide you through the process of becoming a top conversion optimizer. You will learn from the skills you acquire for many years to come. You'll discover how the world's best conversion rate specialists tackle conversion optimization.
This course will teach you the methodology, methods, and attitude required to become a good optimizer and sell every website.
Trainings from SEMrush
SEMrush Academy provides free digital marketing courses and certifications through the internet. Their courses range from 1 to 5 hours in duration. Search engine optimization (SEO) fundamentals, mobile SEO, keyword search, backlink management, the SEMrush SEO toolkit, and other subjects are included to keep you busy in digital marketing
Students can concentrate on one skill at a time when courses are broken down into short, easy-to-understand modules. Students can also select and choose which classes they want to take, allowing them to learn the skills they need for their jobs. They master the curriculum through video lectures, readings, and quizzes.
Here are a couple of courses from SEMrush that can help you move in the right direction with digital marketing.
12. PPC Fundamentals
This PPC course is for those interested in learning how to become a pay-per-click expert or how to start and handle PPC campaigns on their own. It will show you how to design reliable, competitive, and lucrative PPC campaigns to help you stop losing money on Google Ads.
13. SMM Fundamentals
Through this social media training course, you will take your brand recognition, participation, and following to the next stage! In just four hours, you'll learn what you need to know about social media marketing. You'll come across brief video tutorials as well as self-study content that will help you escalate your business social media profile.
Courses from Sprout Social Learning Portal
Sprout Social's Learning Portal is a perfect place for you to learn about different aspects of social media marketing and working mostly with their social media marketing management tool. The learning portal gives you courses on social media, engagement, reporting, competitive analysis, the impact of content, improving content strategy, and so much more.
Here are a couple of courses from Sprout that can help you move in the right direction with your digital marketing career.
14. Improving Content Strategy
This content strategy course is designed for marketing strategists and marketing executives who want to spot consumer dynamics and seize business opportunities before the competition.
You'll also get a lesson on how to track the performance of your content from start-to-finish, and gain access to digital marketing tools you'll need to assess, prepare, write, and monitor them.
What does the course cover?
Gaining insights on trendy topic that connects with your audience
Executing your content marketing strategy
Confidently measuring the impact of your content
15. Measuring the Impact of Your Content
The Measuring the Impact of Your Content will give you insider's know-how on the most important reviews for determining the effectiveness of your written material.
With Sprout's powerful Post Performance Report, you'll learn how to quantify the impact and results of your content and take fast action on past material.
What does the course cover?
Tracking and analyzing the impact of your published content
Visualize content on multiple platforms
Track campaigns, activities, opinions, and more through cross-referencing messages.
Training from HootSuite Academy
HootSuite Academy is a series of courses developed by Hootsuite to help marketers cope with the industry's ever-changing growth.
HootSuite Academy provides a variety of short courses and certifications to help you further your social media skills.
The key topics covered at HootSuite Academy are how to use social media to develop a company, how to communicate with clients, how to engage and hire staff, and how to increase productivity.
Here are a couple of courses from HootSuite that can help you move in the right direction with your digital marketing career.
16. Social Marketing Certification Course
This social marketing certification course will teach you the fundamentals of social media so you can increase your following, interest, and company performance.
The industry-recognized Social Marketing Certification Course was designed and developed in collaboration with social media marketing strategists and experts to provide marketers with realistic skills they can apply right away and start producing results.
17. Social Selling Certification Courses
This social selling course, which was created by some of the industry's top experts, helps sales teams close more deals while saving time.
Establishing a skilled social media account, doing research and preparing for social sale events, and prospecting and interacting on social media are the three primary components of social selling. If you want in-depth knowledge of social selling and their major components, this course might be perfect for you.
What you can learn on Coursera
18. Digital Marketing Specialization Course
This specialization delves into a variety of topics related to the modern digital marketing world, including digital marketing analytics, search engine optimization, social media marketing, and 3D printing. When you finish the digital marketing certification, you'll have a better grasp of the fundamentals of the modern digital marketing world, as well as a new collection of tales, ideas, and strategies to help you develop, sell, advertise, and price goods and services online.
What does the course cover?
Learn about the underlying reasons of communications experts' data processing and interpretation approaches.
Assessing and choosing the best web analytics software and techniques.
Recognizing mechanisms and methods for assessing customers' digital behavior.
Key takeaways
You must remain new and topical in order to stay top-of-mind for today's digitally-savvy audience. You should take a similar path to your digital marketing career growth and get a digital marketing certificate.
Enrolling in any of the programs included in this guide would ensure that you receive high-quality training, whether you're new to digital marketing or trying to broaden your skills set and advance your career.
Take the time to figure out what qualities you'll need and what classes will satisfy those needs at a reasonable price.
It pays to invest the time to find classes that will provide you with useful and practical knowledge of the resources that will assist you when you advance in your career.
Do you know any more marketing courses that we missed? We'd love to hear from you! Drop the Propelrr team a line over at our Facebook, X, or LinkedIn accounts.
Subscribe Now
Choose topics you want to get regular updates on: