Digital got you dazed?
Type it below, and we'll show you what we've written about it!
5 Reasons To Try Agile In Your Next Software Project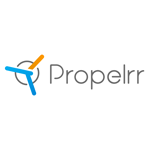 Propelrr

07 Sep 2012

2

min

read
So you have this fresh idea of a software project that could possibly solve world hunger and you have been hearing about this Agile buzz word from the tech scene that promises to bring your vision into reality.
You are not new to the world of technology.
In fact you have had numerous software projects built.
Some good. Some bad.
Pondering on your way home you wondered what this mumbo-jumbo is all about.
Don't worry!
Agile is just a software development methodology that is no rocket science.
In a nutshell, it's a successful combination of some of the best software development practices over the years, some of which are as old as programming itself, under one umbrella while reinforcing and compensating each other's strengths and weaknesses.
The end result?
Happy clients due to best bang for the buck and happy developers due to successfully delivering work that matters, all that while working in the most open and humane conditions.
As crazy as that may sound, it is possible!

Here are a few reasons:
1. Upclose and personal
Quick feedbacks and frequent communication are some of the keys that makes an Agile project successful.  In fact, you (or your representative) as the client get to be part of the development team. Preferably on-site!  This way, the developers can quickly gain feedback from you so you know that both of you are in-sync and movement is fast and in the right track.
4. Quality assured
Agile is popular among serial testers; for it is in these tests that confidence and trust are forged.  Some developers won't even code a feature until a unit test is made. No code is kept in development for more than a couple hours that isn't tested to work with the rest of the latest build.  You are even required to write tests yourself to make sure that the feature aligns with the story.
5. Sane work hours
Agile won't be so agile if developers are overworked.  Sure there are times when they have to go overtime but that shouldn't happen a couple of weeks in a row.  If that happens, it's probably high time to meet with the team and reassess deliverables, and be realistic.
Obviously, this short list doesn't cover all of Agile's pros (and cons). Nonetheless, I hope that this gives you a good idea of how Agile can help you realize your world hunger solving vision!
Never miss a beat.
Get regular updates in your inbox
on what's new on digital.
Subscribe Now