Digital got you dazed?
Type it below, and we'll show you what we've written about it!
4 Essential Website Evaluation Frameworks for Digital Marketers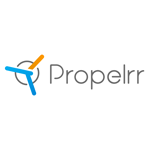 Propelrr

22 Mar 2021

6

min

read
As both serviced clients and end-users endlessly demand that websites be hyper-responsive, communicate clearly, and navigate seamlessly, what can developers do to step up their game in creating stunning and useful websites?
The answer, you'll find in this article, is something that takes you back to Web Development 101: Website Evaluation.
What's new with website evaluation techniques?
As seasoned web developers and digital marketers, you'll know that the first key to creating and maintaining high-performance websites is by subjecting it to the scrutinizing gazes of evaluators.
But to still be sticking to one or two evaluation techniques won't suffice, especially if your organization is aiming to become more data-driven in business. There are, after all, so many website elements that influence consumer behaviors.
If you really want to be more data-informed and serve your clients better, then it's high time you expanded your evaluation arsenal. In doing so, you'll be able to use heuristic analysis for improving UX design, copies, usability, and other elements of your and your clients' websites. All these factors put together lead to higher chances of your websites and pages meeting their conversion goals.
4 Website Evaluation Techniques for  Digital Marketers
We, as a data-driven digital marketing agency, have been playing around with two or three more evaluation techniques ourselves. This helps us develop better and more effective websites for our clients. You can learn about them in the next sections of this article.
1. Product Messaging Heuristics
Here at Propelrr, we always like to say "clarity over fluffy writing" because it best achieves the business results our clients are looking for. One way we constantly check and improve on that is by conducting a heuristic analysis specifically on the copies on web pages.
In this in-depth guide for Product Messaging Heuristics, we breakdown the process from start (tearing down your pages) all the way down to actually writing the copies based on the insights from your data.
To sum it up: your Product Messaging Heuristics is specifically designed for assessing a page's coherence and clarity when it comes to communicating the objectives it was designed for. If it's not meeting the criteria, then that should sound some alarm bells for your developers and copywriters that it's time for a review and revision of your landing pages.
2. Usability Heuristics
After going through the Product Message Heuristics, your pages should then also take a round of Usability Heuristics. This is so that your compelling copies are paired with optimum usability.
In addition to checking on the wording of your page copies, you also check for page navigation and other technical functionalities of your pages during a Usability Heuristic Analysis. Ideally, the most basic purpose it should serve is to ensure that visitors can easily find their way around specific pages, as well as move from one page to another.
Optimal usability ensures that visitors stay on your pages and even explore others – a goal achieved only by eliminating factors that may turn off a visitor which you uncover.
3. Conversion Optimization Audits
If your clients have ever asked you about conversion rate optimization (CRO), then this heuristic analysis framework is one you can't do without.
As proposed by CXL in their Conversion Optimization audits course, this analysis framework helps your team spot and optimize specific elements of a page that affect the buying behavior of a visitor. André Morys, the subject matter expert in charge of the course and co-founder of the Global Optimization Group, suggests that client conversion is increased if a pages' elements are optimized to serve the levers outlined below.
Relevance – gauges whether a page is relevant to the needs or motivations of the visitor.
Trust – inspects if a page can be deemed trustworthy or not. Pages that are not perceivably trustworthy are abandoned in milliseconds.
Orientation – checks the placement of CTAs if they are intuitive to the predicted behavior of the visitor.
Stimulation – checks if the copies offer value propositions that are enticing enough and encourage the visitor to scroll further down.
Security – inspects whether the transaction pages provide security assurance through various visual cues. Pages perceived to be not secure lose visitors quickly.
Convenience – tests if the page provides a seamless user experience (UX) that allows them to transact with ease.
Confirmation – inspects if the process-end provides confirmation and/or positive cues of an accomplished transaction.
For more detailed information, go ahead and check out their entire course so you can also gain access to their custom-developed frameworks and templates.
4. Message Mining
Take your analysis a step ahead of your competitors and go beyond just inspecting your websites and into the voice of your customers. After all, people who use your product and/or service are the best ones to explain it and the problem it solves. With that, how can you then harness that for your own copywriting? Message mining.
What is message mining?
Message mining is a method of exploring the internet or other customer feedback sources for their reviews and top concerns about your product or service. It entails conducting a thorough investigation of sources of customer feedback, collecting them, and then categorize them based on factors that affect customer conversions like motivation, value, and anxiety.
Doing so serves as the ideal source for your product and even brand messaging as it comes directly from your target buyers. Small companies will do well to benefit from this process especially as you seek out to establish a proper and solid brand message across all platforms.
For collecting data, you may use surveys or polls, direct phone, and remote usage monitoring to message mine your current clients or web guests. When using surveys, make sure to ask strategic, open-ended questions so that you generate important and unfiltered details about a customers' experience with your product so you can build a convincing sales story. Better yet, we recommend that you closely collaborate with the people who are already closely in-tune with your customers' needs, pain points, or other concerns.
But if all those methods are unavailable to you right now, you can always rely on public data sources like Google, LinkedIn, or Facebook Page Reviews.
What to look out for when message mining?
Points of value and purchase motivations that they raise.
Basic features of your opponent that they like or dislike.
Specific concerns or complaints about your product/service.
Interesting anecdotes or comparisons they noted about your product.
What do you do with the mined messages?
Craft headlines on the sales page that are important and value-oriented.
Develop emotionally engaging content that is relevant to your customers.
Write authentic and gripping hooks or calls-to-action.
Message mining when you don't have customers
But what if you're a small business whose customers haven't left any feedback on your selling and other platforms? Easy: swipe the customer reviews of your competitors as a safe benchmark. Here's how you can do it:
Create a list of keywords related to your brand, product/service
Make a running list of your direct and indirect competitors.
Type in their business names along with the keyword "reviews" and scout for any kind of reviews from Google and other selling platforms they operate on.
Input the data in your Message Mining form which you can then organize using pivot commands to identify commonly resonant and unique descriptives about their product/service.
Take those key phrases and words and develop them into copies that resonate with your brand and customers.
It may sound like tedious work, but don't skip out on this analysis technique. Receiving and acting on direct customer feedback is always good for business. It's a really good self-checking exercise for brands and gets them to ask whether or not they're communicating their ethos and if it's cutting across their audiences.
Key takeaways
Think of your online store as that restaurant you like to frequent because of the simple joy of the service you experience there. For online businesses, these checks help your websites achieve that same level of stellar customer service. Here are a few other takeaways from these website evaluation techniques.
On top of constantly innovating your marketing initiatives, you should also be striving to improve your audience experiences online. Happy customers bring in sustainable business and on digital platforms, that can start with a simple and easy journey through your website.
Remember that all your visitors are multi-dimensional humans with actual feelings and needs. Approaching your website evaluation in a more holistic manner helps you develop a well-rounded and thorough insight into your customers, what their needs are, and how you can best serve these through your websites.
Let data drive your marketing efforts, but make the outcomes people-focused. The priority objective of these optimizations should ultimately be providing better customer experiences. Be the clarity in this online environment riddled with confusing, slow-loading websites.
Got some more analysis techniques you think we should include in this list? We'd love to hear from you! Drop the Propelrr team a line over at our Facebook, Twitter, or LinkedIn accounts.
Never miss a beat.
Get regular updates in your inbox
on what's new on digital.
Subscribe Now