Digital got you dazed?
Type it below, and we'll show you what we've written about it!
Criteria for Responsive Web Designs That Improve Customer Experience
Propelrr

19 Sep 2022

4

min

read
A responsive web design can easily improve website navigation. Take a look at more of its benefits.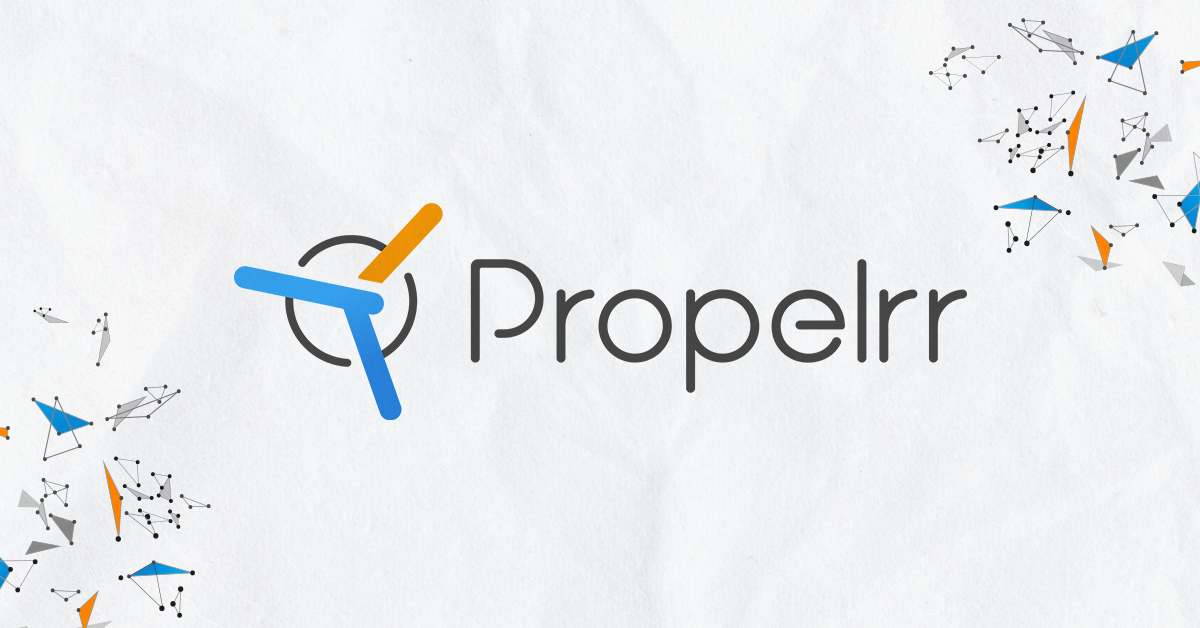 Responsive web design is a term used to describe a website that responds to the device it is being viewed on. No matter what size the screen is, whether it be a desktop computer, a laptop, a tablet or a phone, the website will adjust its layout and content to fit the screen. This ensures that the customer has the best possible experience when viewing the website, regardless what device they are using.
It is quickly becoming the standard for websites. It provides an improved customer experience and it is more affordable than having separate websites for different devices. Whether it's responsive web design for mobile or for desktops, you can easily connect with customers better.
There are definitely plenty of benefits that responsive web design services offer when it comes to enhancing customer experience. Check out the points below and learn how website responsiveness gives your own website an edge.
1. It is fluid
The website responds to the size of the screen it is being viewed on. This ensures that no matter what device a customer is using to view your website, they will have an optimal experience.
This allows customers to have a positive experience, no matter what device they are using. For example, if a customer is using a phone to view a website that has been designed responsively, the text will be larger and easier to read than if they were using a computer. The website will also be easier to navigate on a phone because the buttons and menus will be bigger.
2. It is intuitive
Responsive web design is intuitive in that it responds to the needs of the customer. When a website is responsive, the layout changes to fit the device that the customer is using. This means that no matter what device the customer is using, they will have a good experience on the website. Responsive web design is also easy to use, which makes it desirable for customers exposed to trends in apps and web design and development.
The layout of the webpage automatically adjusts depending on the device being used. This eliminates the need for customers to zoom in and out or scroll up and down to view the content on your website.
3. It is easy to use
Regardless of a customer's level of technical expertise. This means that whether someone is using a desktop computer, a laptop, a tablet, or a smartphone, they will be able to navigate your website with ease.
So, no matter what size screen you are using, the website will reformat itself to fit the dimensions of the device. This makes it easy to navigate and eliminates the need to scroll up and down or side to side to see all of the content on the page.
4. It's designed with mobile users in mind
CSS media queries make it possible for web designers to create sites that respond to the size and shape of the device being used to view them. This means that a website will automatically adjust its layout and design to look good on any screen, whether it's a desktop computer, a laptop, a tablet, or a smartphone.
Since more and more people are using their smartphones to access the internet, responsive design is becoming an increasingly important factor in website design. In fact, Google has even started to penalize websites that are not responsive in its search results. So if you're looking to create a website that looks great on any device, responsive design is the way to go.
5. It's highly customizable
Responsive web design is not a "one size fits all" solution; it can be customized to meet the specific needs of your business and customers. For example, you may want to use a smaller font size or fewer images on mobile devices, or you may want to hide certain elements on smaller screens.
By tailoring your responsive design to match the specific needs of your business and customers, you can create a better user experience that meets their needs and drives conversions.
How do developers make websites more responsive?
One way that developers create responsive websites is by using a CSS media query. This allows developers to target different devices and screen sizes, and then adjust the website's layout accordingly.
Developers can also use "fluid" layouts to create responsive websites. This involves setting the width of all the elements on a page to percentages, instead of fixed pixel values. That way, the layout will automatically adjust to fit whatever screen size it is being viewed on.
Another way to make a website responsive is by using "responsive images." This involves creating images that are specifically sized for different screen resolutions, so that they will look good no matter what size device is being used.
Developers can also use "flexible fonts." This allows them to choose fonts that will look good at any size, regardless of the resolution of the screen.
Finally, developers can use JavaScript and jQuery to create responsive websites. These tools allow them to change the layout and appearance of a website dynamically, based on the user's device and screen size.
Key takeaways
By using these techniques, developers can create a website that will adapt to the size and resolution of the device it is being viewed on.
Responsive web design is a web design approach that creates websites that work well on all devices, from desktop computers to mobile phones.
The benefits of responsive web design include improved usability and customer satisfaction, as well as reduced development and maintenance costs.
To create a responsive website, developers use a combination of flexible grids, layouts, images, and media queries.
Got any questions about how your brand can improve online customer experiences? Hit us up on Facebook, Twitter, or LinkedIn, and let's talk about it.
For direct tips on web design and development, make sure to subscribe to the Propelrr newsletter to get them straight in your inbox.
Never miss a beat.
Get regular updates in your inbox
on what's new on digital.
Subscribe Now