Digital got you dazed?
Type it below, and we'll show you what we've written about it!
Social Media Management & Marketing
14 Instagram PPC Management Best Practices for Growth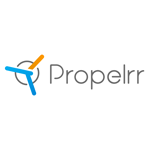 Propelrr

29 Mar 2022

7

min

read
This list of Instagram PPC management best practices will take your advertising game to the next level.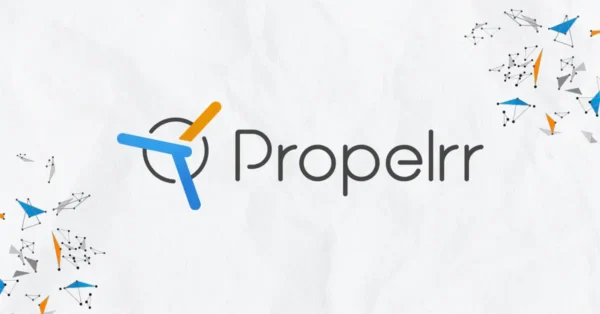 Instagram Ads best practices may evolve in tune with the audiences, but some tried and true strategies remain effective in boosting your campaign performance, to this day.
Instagram is currently one of the most popular social media platforms, with billions on this visual app. With its massive user base alone, it's solidified its presence as a non-negotiable ad channel for many businesses.
Admittedly, capturing audience attention on digital platforms today requires a combination of Instagram PPC management and social media marketing strategies scaffolding it.
By learning not just from the best in social media marketing but from a data-driven PPC management agency as well, your business can reach its fullest potential in terms of online marketing for your business.
Importance of Instagram Advertising to your business
There's more to this social media platform than meets the eye. As a digital marketer, it's critical to integrate this visual platform's advertising into your strategies. Here are a few reasons why Instagram advertising adds so much more value to your online business.
Integrates with Facebook performance tracking. Fun fact: Instagram Ads is integrated with Facebook Ads Manager. So you can tap audiences on both platforms through these advertising tools. On top Facebook Ad tools like customization, formatting, and targeting tools are also at your disposal through Instagram Ads.
Turns existing Instagram posts into advertisements. Using the platform's Promote option, you can turn any of your existing posts into an ad with just one click. You can maximize media wisely to reach new audiences and drive success online.
Reaches and engages with new audiences. A social media investigation from Rival IQ shows that organic engagement rates dipped in 2020. As these engagement rates continue to drop, your brand should consider supplementing with paid efforts. This will help you reach and engage with new audiences even better in 2021.
Keeps up with the advertising pace. The wants and needs of online users change constantly. It's important to stay ahead of the curve by serving the needs of these online users. With new Instagram advertising options like carousel videos, Story features, enhanced targeting, and more, you can keep up with the digital advertising pace through this highly visual, incredibly popular social media platform.
Instagram PPC management best practices
Looking to drive brand success online with your next Instagram ad? Check out these 14 best practices from expert digital marketing specialists to guide you through your exciting new Instagram advertising journey.
1. Use text wisely.
According to Instagram's official advertising guide, you can only use up to 2,200 characters for your ad copies or captions. Also, only two rows of your text will be displayed before getting cut off.
Every character counts, so use your text wisely to engage with audiences and convince them to complete a conversion.
2. Test, measure, and optimize.
As with any online brand, social media conversions are the ultimate endgame. So to make sure that your ads are really driving those conversions, constantly test, measure, and optimize your advertising campaigns.
The platform's Ad Manager can help you see if your campaigns are meeting their intended objectives. By testing and measuring these campaigns regularly, you can easily identify ways to optimize your content, target audience, budget, and more.
Improve your performance by using the advertising tools offered by this social media platform.
3. Show your brand, product, or service in the first three seconds.
Customer attention can be difficult to capture, no matter where you're advertising. So for any IGTV post, Instagram video, or carousel that you create, remember to show your brand, product, or service in the first three seconds to quickly capture your audience's attention.
It's important to let your audience know exactly who you are and what you are advertising right away so that they stick around to complete a conversion. If you leave your unique selling proposition towards the end of a video ad, watchers may not stick around to engage with your brand at all.
Capture audiences' attention with an Instagram video ad by showing them your unique selling proposition right away. That way, they'll stick around to find out more about your company online.
4. Create on-brand, native-to-platform videos that don't look like ads.
Another interesting tip for creating ads on Instagram is to create video ads that don't look like ads at all. It may seem counterintuitive to your goal of promoting your business, but it can actually help you reach even more organic audiences.
How does this work?
When you create native videos that aren't directly selling anything, the platform's algorithm is more likely to serve them to new audiences organically. By creating on-brand content that doesn't look like an advertisement, you can reach more organic audiences who may be interested in your brand.
5. Construct a narrative with Instagram video ads.
Keep your audience engaged throughout a set of discrete advertisements by constructing a narrative with your Instagram video ads. By guiding viewers through an interesting tale on your Stories or carousel post, you can lead them towards a surer conversion by the end of your ad.
6. Add closed captions to your video content.
All of your videos on this platform will autoplay on mute when a user scrolls by. Make sure to add closed captions to your video content so that users can read your videos and not ignore your post immediately.
It's also important to remember that some of your potential customers may be hard of hearing. So keep your content accessible and inclusive by simply adding closed captions to your Instagram video ads.
7. Always test different ad formats.
There are so many different types of Instagram Ads for you to explore. This includes, but is not limited to, the following formats:
Story ads;
Photo ads;
Video ads;
Collection ads;
Carousel ads;
IGTV ads;
Explore ads, and;
Instagram Shopping ads.
The possibilities are endless with this extensive visual platform. If your brand is new to the app, you'll definitely want to experiment with different formats to find the best practice for your business. Find the one that works best for you, to ensure alignment with your goals and limitations for the campaign.
8. The focus is on the visual.
Visuals are key for this social media giant, so you should ensure that your focus is on this specific aspect of your advertisement.
Your photo, video, story, or other ad material should speak for itself amidst the rest of the posts on this platform. Make sure to focus on this aspect so you can create visuals that inform your audience and showcase your brand in a new, unique way.
9. Make sure your ad copy complements your images.
If the focus is on the visual here, then what can you do for your copies? One Instagram PPC management best practice you can try is to ensure your ad copy complements your image's objective. If you want users to buy a product, for example, make sure your copy calls them straight to that specific action.
Put yourself in your audience's shoes and ask: What would you want to feel when you see the ad? Would you want to purchase the product in just one click? Would you want to learn more about what you're seeing? By making sure that your copy complements the image, you can direct potential customers to become conversions with a single click.
10. Keep a strong focal point with your chosen brand element.
Aside from simply showing your brand, product, or service within the first three seconds of a video advertisement, make sure to focus on your chosen brand element with whatever content you advertise.
Maintain a strong focal point throughout your advertisements on this app. Whether that be your product, service, or logo, keep your audiences focused on your unique selling point to increase your chances for conversion.
11. Write actionable captions.
This was touched upon earlier, but just to drive this point home: always write actionable captions for your Instagram advertising. By including a specific call to action (CTA) on your posts, you'll effectively engage audiences and boost conversions.
A CTA usually includes specific, concise, and actionable text that potential customers can follow to fulfill their needs. It should grab your audience's attention and encourage them to take immediate action. Write actionable captions by including a CTA that is aligned with your ad campaign's objectives.
12. Get inspiration from other brands.
If you want to keep up with the pace of online marketing, then check out your competition and get inspired by their ads. By doing this, you'll get to know what your shared audiences want from your businesses overall.
Don't be afraid to get inspiration from competitors. Are they exploring user-generated content to engage their market? Are they promoting sales or price drops? Keep up with the digital pace by checking out their own Instagram PPC management best practices.
13. Engage with your audience.
Of course, another source of inspiration for your campaigns is your audience. Don't forget to engage with them to find out what their ever-evolving needs are, so you can address them in your campaign.
You can easily engage your audience with your Instagram Ads. Encourage them to like, comment, save, or even follow your brand's account through your ad. Conduct polls on your stories, have them answer questions and more. The possibilities to engage potential customers are endless on this highly visual platform.
14. Get better with every ad.
There's no denying this platform's influence and reach anymore. With over one billion active users this year, this visual platform has created engaging social experiences for you and your audiences through its dynamic types of Instagram Ads.
Optimize your goals with every ad. Use the information you collect from past campaigns to get better results with new advertisements. With comprehensive guides like this one, you can get better with every ad and find amazing success on this fantastic platform.
Key takeaways
Instagram PPC management best practices can help you ensure your marketing success online, whether you're a newbie to digital or a certified advertising veteran. Here's a quick wrap-up of the 14 tips from this comprehensive advertising guide:
Instagram advertising adds so much value to your online business. Don't miss out on the marketing opportunities this platform has to offer your brand.
The focus is on the visuals for this platform. When making a campaign on this platform, focus on visuals while engaging customers with effective calls to action.
With so many Instagram ad options available, never hesitate to think out of the box. Feel free to play around with the different formats this platform offers so that you can engage audiences in new, exciting, and conversion-focused ways.
Make sure to check out Propelrr's Facebook, X, or LinkedIn for more resources on Instagram best practices for your online business.
For more tips on how to improve your Instagram PPC management processes, make sure to subscribe to the Propelrr newsletter. We'll send them straight into your inbox.
Subscribe Now
Choose topics you want to get regular updates on: