Digital got you dazed?
Type it below, and we'll show you what we've written about it!
Conversion Optimization Digital Marketing
How Color Conversion Psychology Impacts Online Marketing Conversions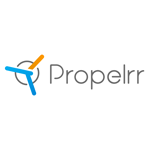 Propelrr

17 Jan 2022

6

min

read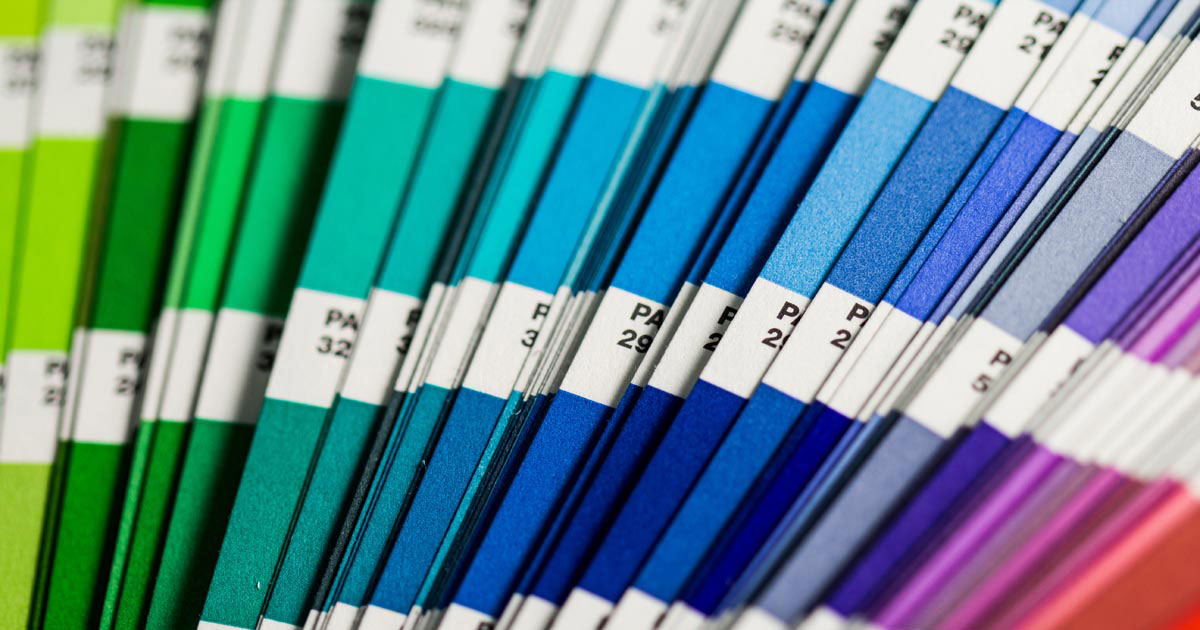 In marketing, color psychology isn't a new conversation. In fact, it's a concept brand marketers are all too familiar with. But did you know you can also use it in driving online conversions across your marketing channels?
We know this because, as a veteran digital marketing agency, we've used color psychology in the simplest of executions (advertisement assets) down to the most process-driven website optimizations (conversion optimization).
Let us explain to you why and how.
Drive website conversions with color conversion psychology
What is color psychology?
To put it simply, color psychology is associating colors with meaning, particularly emotional meaning. For example, people who use bright colors would usually suggest their bright personalities. Or, the color blue suggests a calming or cool vibe for people.
These associations can be universal, but it can also be cultural in some contexts. If you look at some countries, they might regard the color white as a symbol of innocence while other countries might see it as a sign of mourning.
Color psychology has been heavily used in industries that capitalize on design, like house decorations and marketing. In fact, the Propelrr Digital Marketing Strategy Framework shows that your brand's color is an important part of building an effective and memorable brand. Your brand color should reflect everything that your business stands for, and must also resonate well with your target customers.
The importance of color psychology
Color psychology is vital to communicating value and influencing your subconscious marketing strategies. Through a good understanding of color psychology, you can instigate reactions or, more importantly, actions from audiences towards campaigns.
On top of that, below are a few more concrete reasons why color psychology benefits your marketing campaigns.
1. It compels people to take action
As mentioned earlier, colors pique emotions and can compel actions among your audiences.
Some conversion optimizers find that even something as simple as changing the color of a call-to-action (CTA) button increases the conversion rate. So you should take into account the red play button. When your audience sees it, will they be more likely to click on it, or not?
The only way to find out for sure is through conducting an A/B test.
ADDITIONAL RESOURCE: List of 14 Best A/B Testing Tools for Conversion Optimization Pros
2. You can strengthen your first impression
Think back to the age-old adage: "First impressions last." This is also true for marketing. You must make an impressive first impression among your audience.
How do you achieve this through color psychology? Simple: Through a cohesive and complementary color treatment for your brand assets.
For example, going for a minimalist vibe means you should only use muted colors – monochrome, even – and combine them to develop the aesthetic. On the other hand, a maximalist approach entails using loud and vibrant colors.
This is best exemplified in website design, especially for marketing purposes. Websites function to capture your audiences who discover brands through search.
What's more, they're also used to close the conversion. Hence, designing an impressive website with color psychology principles in mind can also be critical to your conversion efforts.
READ MORE: Web Design and Marketing: 7 Reasons They're Related
3. Clearly communicates your purpose
Color psychology suggests that it influences your customer's attitude towards your product and brand.
For example, the color green for a business suggests sustainability or eco-friendliness. In other business industries like technology or finance, blue is used to suggest advancement, stability, or trustworthiness.
So in this sense, picking the right colors can help identify the purpose of your company; what value you would like to communicate.
How to use colors to drive conversions
Each color in the color wheel represents a meaning or emotion. But these meanings are generalized. To best leverage color conversion psychology, you must take into account nuances in your niche that might change the meaning of these colors.
For example, a color psychology study suggests that men and women generally prefer the color blue. On the other hand, some studies show that women prefer shades of pink rather than blue.
Still, the same argument stands: color preferences can affect marketing and your understanding of your audience should still influence your choices for color usage.
To start, you can first experiment with the most popular colors and their widely-associated meanings. We outlined some of these colors and how you can use them for your brand.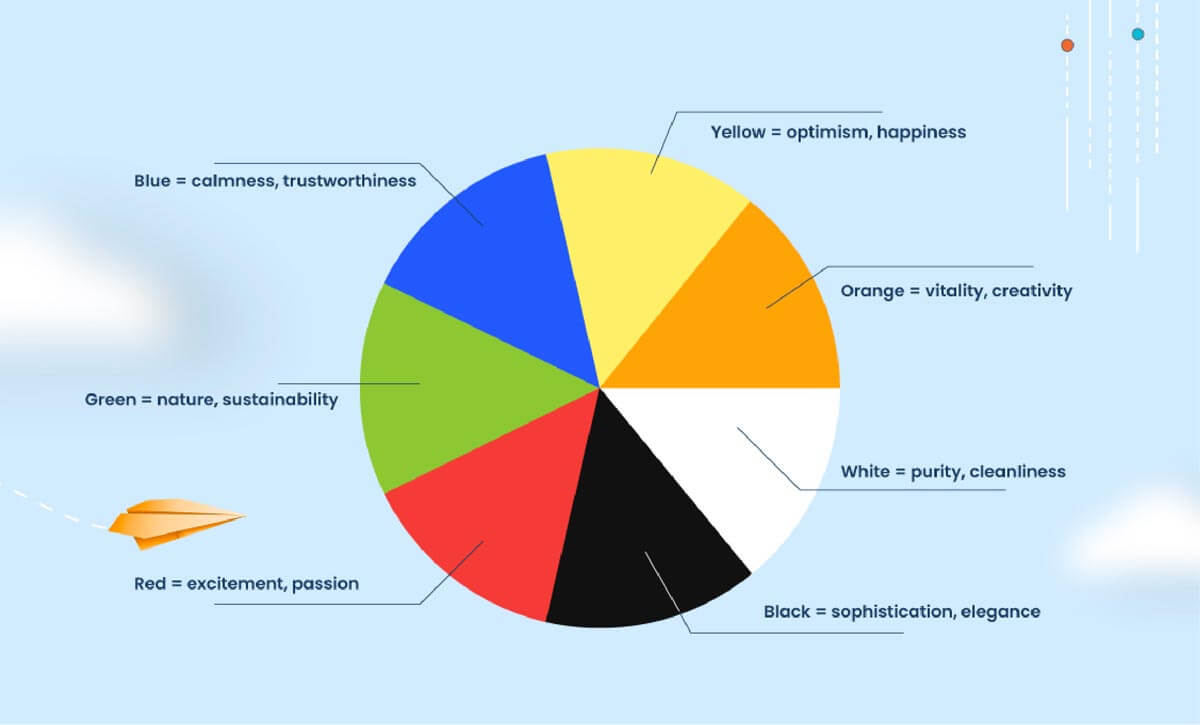 The best practices in color psychology
Here is the truth you must face: Color conversion psychology doesn't always work on the first attempt. The colors you choose might be carefully considered but it can fail to resonate with your target audience for so many reasons.
The best way to avoid this is to follow some of the best practices in color psychology. Take note of these actions to ensure that your colors and marketing efforts work for your brand.
1. Check the usability of your chosen colors
Your colors might be great or they are in harmony with each other, but these colors should have a purpose. As an example, which color would best help your users read a text in a blue background? Should it be a black-colored or a white-colored text?
Visually appealing designs should be easy on your viewers' eyes. Explore more about expert tips on designing better visual content here: 5 Expert Tips for Designing Better Visual Content for Social Media.
2. Decide on different shades of brand colors
Just because you have a distinct brand color, it doesn't mean that you can only use one color for all your marketing contents. You can pick one main color, then choose your accent or support colors. This way, your brand's website and social media platforms wouldn't be boring or limited to only one color.
3. Try mixing, shading, or toning colors
General colors are fine, but you can add more colors to create a better color scheme that would result in a brand color that speaks to your audience. In this part, you would need to seek expert advice so that you are assured that you've picked complementing colors.
4. Test your chosen colors
Testing is something that you shouldn't miss out on any marketing plan. Make sure to test how your audience would react to your chosen colors. Seek out feedback before officially launching or applying color changes to your brand's social or content platforms.
Key takeaways
Color conversion psychology is an effective way to drive conversion rates for your brand. But first, you must remember a few things to ensure its effectiveness.
Prioritize aesthetics with a purpose. Your brand colors may be aesthetically pleasing, but ask yourself: does it represent my brand's true purpose? If it doesn't, you may have to consider changing the colors. You might not attract more customers and even raise more questions rather than interest among your targeted audience.
Use unique colors for your industry. What is the most common color that your industry belongs in? Is it red? Is it blue? Whichever it is, you can try using another color to help you stand above the competition, or mix it with common industry colors.
It is better to consult color design experts for more insights. Colors can make or break your brand. Some colors do not jive together so they make text hard to read, or send the wrong impression to customers, which offends them in some cases. It is advisable to seek expert advice and not just take on the task on your own.
Ready to mix colors and marketing for better conversion rates? Or are you still unsure of how to use it effectively? If that's the case, we're just a ring away, ready to help you out. Just send us a note through our Facebook, Twitter, or LinkedIn accounts.
Want to get insider tips on how to diversify your marketing strategies? Subscribe to our newsletter and we'll deliver it straight to your inbox.
Never miss a beat.
Get regular updates in your inbox
on what's new on digital.
Subscribe Now