Digital got you dazed?
Type it below, and we'll show you what we've written about it!
Social Media Management & Marketing
Automating Twitter – NOT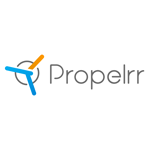 Gary Viray

01 Mar 2010

2

min

read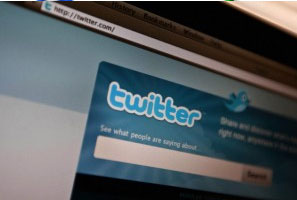 One of the last sessions I attended during theSearch Engine Strategies in London last Feb 17, 2010 is about automating Twitter. Ralph Tegtmeier a.k.a Fantomaster, Paul Madden, Tracy Falke and Pierre Far were the presenters on the said session.
Fantomaster gave us some new tools on how to automate twitter while Paul Madden showed us how they execute their automations using a server-based model, Pierre Far put some more flavor on the topic by giving some tips on how the track twitter traffic through analytics and Tracy Falke took time to give us examples of automated twits that sucks.
Ralph as straight forward as he has always been during the SES London, said that Twitter is not something we can get into and do automate & forget and whoala! We get the money we want. If you think that way then you must be out of your mind.
Tracy Flake cited many examples of companies using bots to automate their twits, and they all failed. There is no connection and engagement at all, she said. In fact, most these bots copy other's twits and all the more, they put their brand in real bad shape.
Paul Madden simply put it this way, "Anyone can create bots while not anyone can create a human person". Perfect!
In general all of them agreed that there is no real success in a 100% automated twitting although they all agreed in semi-auto mode(correct me if I am wrong). Amazingly, they are all having one primary concern why they do automation – COST.
Here is my personal view.
Why do we use Twitter in the first place? Why are we in Twitter?
ENGAGEMENT. People are already talking about your brand or product in Twitter and we want to be part of the communication. We want to listen. We want to be there when people calls our attention about our brand/product. We want to be heard. WE WANT TO BE PRESENT as real as we are.
Tracy Falke excellently illustrated how bots used by many companies fail to deliver in the 140-character social platform. It was clear.
Personally, I would say no to automation. Not even the semi-automated mode. These remedies are bound to fail because the interactions happening in Twitter are human interactions (except the bots out there). People can sense (or smell something is fishy) with your messages and twits.
More so, if you will automate your first twit or follow or unfollow anyone, you are risking your brand. I do believe that your brand is much more important than the cost you try to cut in doing automation. Conclusively, if you cannot handle the cost of putting up a social media team to mind your twits and all then don't settle for automated bots.Don't go to social media at all.
It better to remain quiet than be like a noisy gorilla ruining everything.
Never miss a beat.
Get regular updates in your inbox
on what's new on digital.
Subscribe Now